Rezilient talks about connecting to their music, upcoming debut album and much more.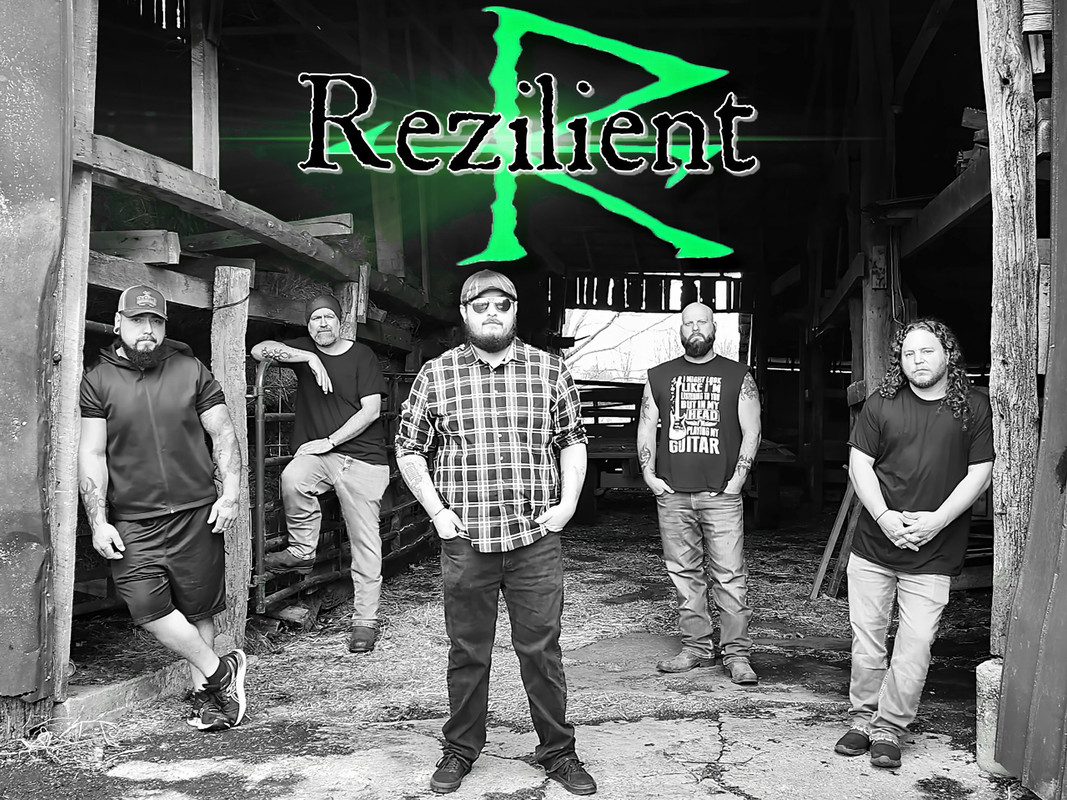 www.facebook.com/rockaintdeadyet
From: Kentucky
Sounds like: Hard Rock/Metal
1. How did you get started with music and how did you develop your sound? Who thought of the name "Rezilient" and is there any meaning behind it?
Well, we all kind of grew up around the same area and were into the same kind of music. When you're from a small town you know everybody in town so us getting together was going to happen anyway. For some reason coming up with a band name was always the hardest thing for us to do and one day Joey, our guitarist, said "all the things we have been through we are pretty damn resilient, so what about that?" And we all agreed. Rezilient was born.
2. What do you want people to take away from your music?
It is our hope that everyone that hears our tunes can find something in our music that they can connect and relate to.
3. How would you describe your sound to the average listener?
Over the years our individual taste in music has changed and when we got back together to form Rezilient, we had so many different background inspirations, so it would be hard to label us to one set genre of sound. We try to blend all we know and like to make something new.
4. Who are three bands you'd like to tour with?
It would be extremely difficult to only pick three so I'll say Breaking Benjamin, State of Mine, and Metallica
5. How has Covid affected what you do?
We took precautions but didn't let it stop us or slow us down since we have our own home studio, so we stayed focused on our music and releases.
6. What's your take on the current state of Hard Rock/Metal?
It is definitely ever evolving; we always enjoy hearing where bands are going to take the genre next, and we are excited to be a part of it.
7. What's the current music scene like there in Kentucky?
In the larger cities, like Lexington and Louisville there is a larger scene, but locally it is more about cover bands. This makes it difficult to have a localized following of fans for an original group like us, but we're thankful to everyone who is supporting us now, and who will support us in the future.
8. What's your take on the royalties that streaming services pay out to artists?
Right now, it's not about the royalties for us, it's more about getting our music out to the people to enjoy and relate to.
9. What's next for Rezilient?
We are putting the finishing touches on our very first album "Break a Leg", and already working on the next masterpiece of an album for your earholes.
10. Any shoutouts?
Huge shoutout to all our friends, families and fans; both old and new. Keep kicking ass.