Ash Hollow talks about their start with music, upcoming plans and much more.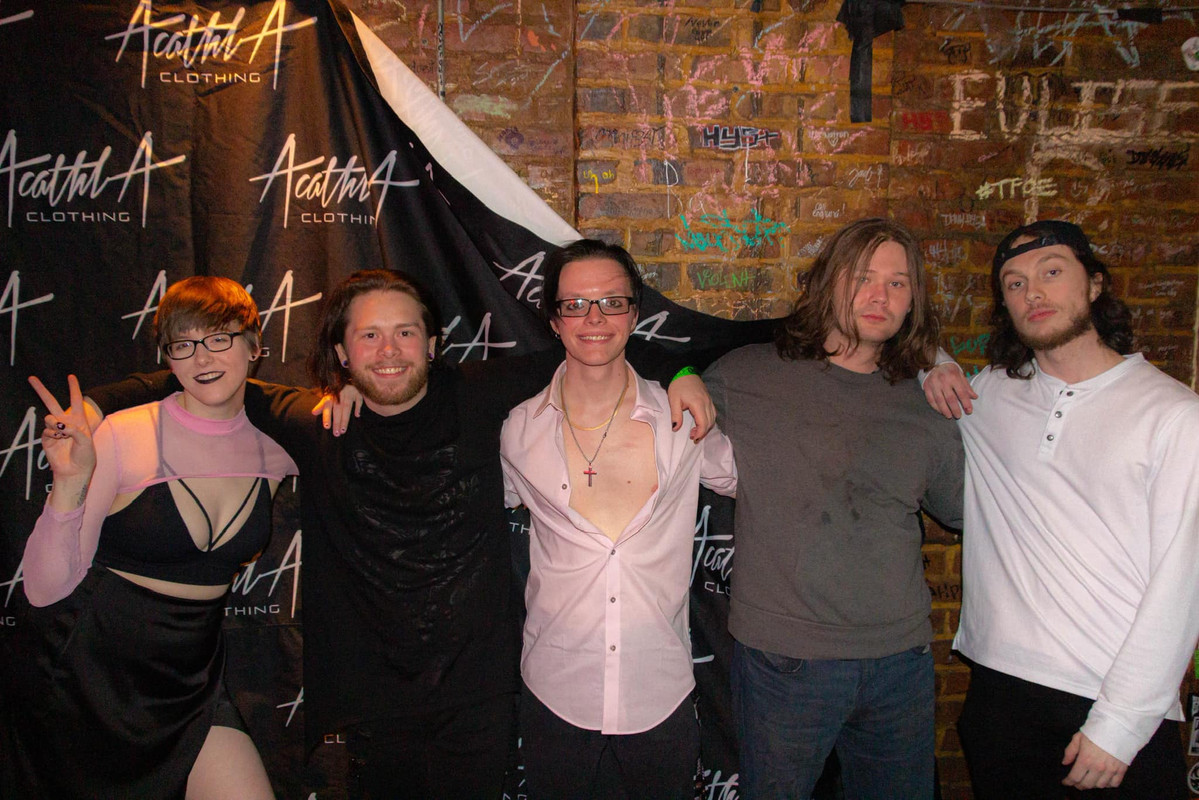 www.facebook.com/ashhollowband
From: Ohio
Sounds like: Metal
1. How did you get started with music and how did you develop your sound? Who thought of the name "Ash Hollow" and is there any meaning behind it?
Quentin Ash (lead guitar):
Family friend was in a local band.
Corey Hollow (vocals):
My dad played drums and asked me to get a guitar to play with him.
Renn Grace (bass):
Bought a bass on Craiglist cause I thought it was cool and then joined School of Rock a few years later.
Tobias Ville (rhythm guitar):
When I was younger was watching MTV and started trying to come up with different lyrics for the songs playing on tv and then saw Kiss live and knew that's what I wanted to do.
Tim the Moth Man (drums):
I got bored of playing brass instruments in school so I picked up drumming on the side.
All five of us have different influences and decided to mix it all together with a Metal base. The name "Ash Hollow" was thought of by Quentin. It is a combination of two locations in a popular video game, Dark Souls. The locations are Ash Lake and The Great Hollow.
2. What do you want people to take away from your music?
We want our fans to interpret our music however it makes them feel.
3. How would you describe your sound to the average listener?
We feel that our sound can change based on the song we are writing at the moment but we stick to a Metal base.
4. Who are three bands you'd like to tour with?
Turnstile, Royal and the Serpent, and Vampires Everywhere.
5. How has Covid affected what you do?
We began after Covid so it didn't have effect on us.
6. What's your take on the current state of Metal?
The people who are into Metal are a loyal and loving community and we are honored to be a part of.
7. What's the current music scene like there in Ohio?
The scene here in Ohio is great even for other genres not just Metal.
8. What's your take on the royalties that streaming services pay out to artists?
Artists do not get paid enough through streams. Streaming platforms take too much from artists.
9. What's next for Ash Hollow?
Finishing our album and going on our first tour.
10. Any shoutouts?
Bryan Michael/Acathla Clothing, Billy Morris/Audio Bay Studios, Ground State, For Absent Friends, Let Them Divide, Todd/Ghostatic, THE rodie with a kilt/Bill Hart, Danny/ Lear Road Inn.