Midnight Possession talks about their signature sound, the Maine music scene and much more.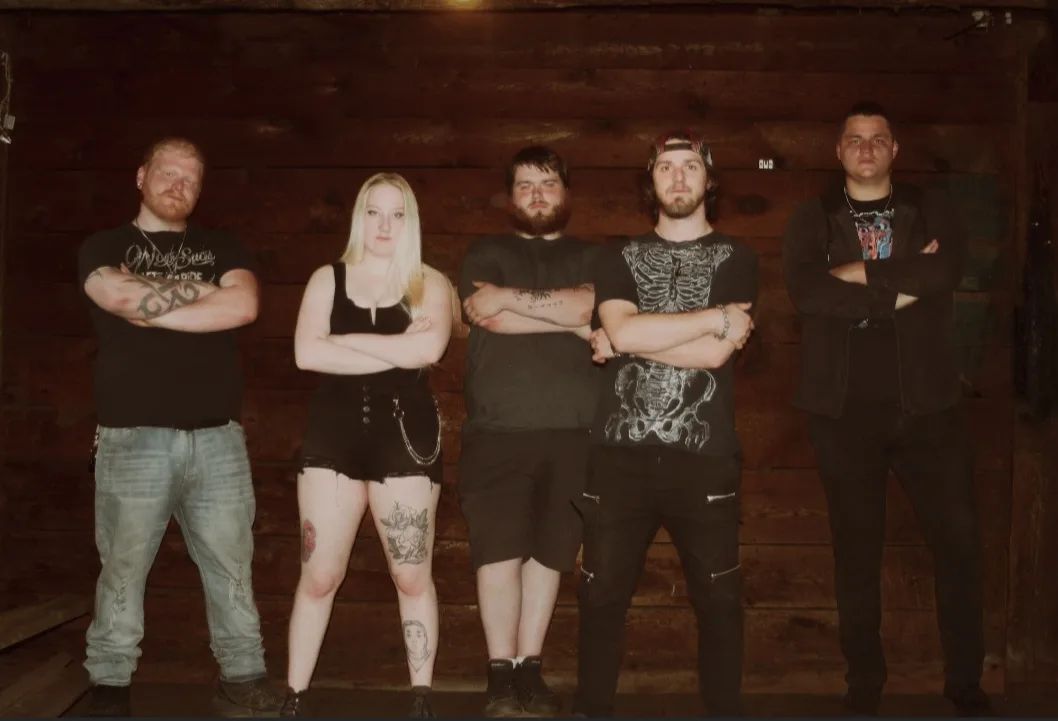 www.facebook.com/midnightpossession
From: Maine
Sounds like: Alternative Metal
1. How did you get started with music and how did you develop your sound? Who thought of the name "Midnight Possession" and is there any meaning behind it?
Midnight Possession was started by Warren (Lead Guitar) and Bodhi (Vocals), they wanted to start a new project and had been in bands together prior. Nik (Rhythm Guitar) came shortly after, followed by Rodney (Drums) and finally Heather (Bass). The name "Midnight Posession" came from Warren, and centers around the thoughts and emotions that keep people up at night, which are also usually topics and emotions that we write about in our songs. Our sound came naturally over time, and is a healthy mix of most of our individual influences.
2. What do you want people to take away from your music?
The beautiful thing about music is that it's all open to interpretation and while most of our songs do have a theme, they can tell a story all on their own as well. Whatever the listener takes away from the song is whatever they take away! I think overall, if there's one message we like to always try to spread it's that no matter what you're struggling with or going through, it's going to be okay, and we hope that our music helps.
3. How would you describe your sound to the average listener?
Our sound is mostly Metalcore/Alternative based. We're all big fans of the genre and love the blend of heavy riffs and breakdowns alongside melodic and pretty segments. We all have a wide variety of influences in the genre with a few Hard Rock influences as well.
4. Who are three bands you'd like to tour with?
There are so many bands we'd love to tour with, it was incredibly hard to just pick three but for now we'll go with Bullet For My Valentine, Trivium, All That Remains.
5. How has Covid affected what you do?
COVID basically shut us down for at least a year if not more. It was pretty brutal, and took out a number of really great local places to play.
6. What's your take on the current state of Alternative Metal?
None of us really have an opinion on that, it pretty much is what it is. There's always going to be some kind of flow in the scene, and you just have to roll with it and vibe.
7. What's the current music scene like there in Maine?
The music scene in Maine is hard to navigate, especially in a genre like ours. It's very hard to get people (mostly venues) to give us a chance. It could use a lot of improvement, which we're doing our best to help along. The small community that is here however is absolutely wonderful, everyone is so incredibly supportive of each other and in general it's a very positive environment.
8. What's your take on the royalties that streaming services pay out to artists?
We're all pretty much in agreement that streaming services could be paying a little more to artists, especially with ad revenue and the amount of people listening.
9. What's next for Midnight Possession?
Getting the word out, writing new songs, and making music to share with anyone who will listen. We'd love to eventually do a tour!
10. Any shoutouts?
Alions, Serling, In the Kingdom of Nightmares, When the Dead Won't Die, Tried and True, Drown in Filth, and Stillborn Condition. Also Punky's Mixtape- a great show/podcast that works to help keep the local scene alive.