The Under talks about their signature sound, upcoming plans and much more.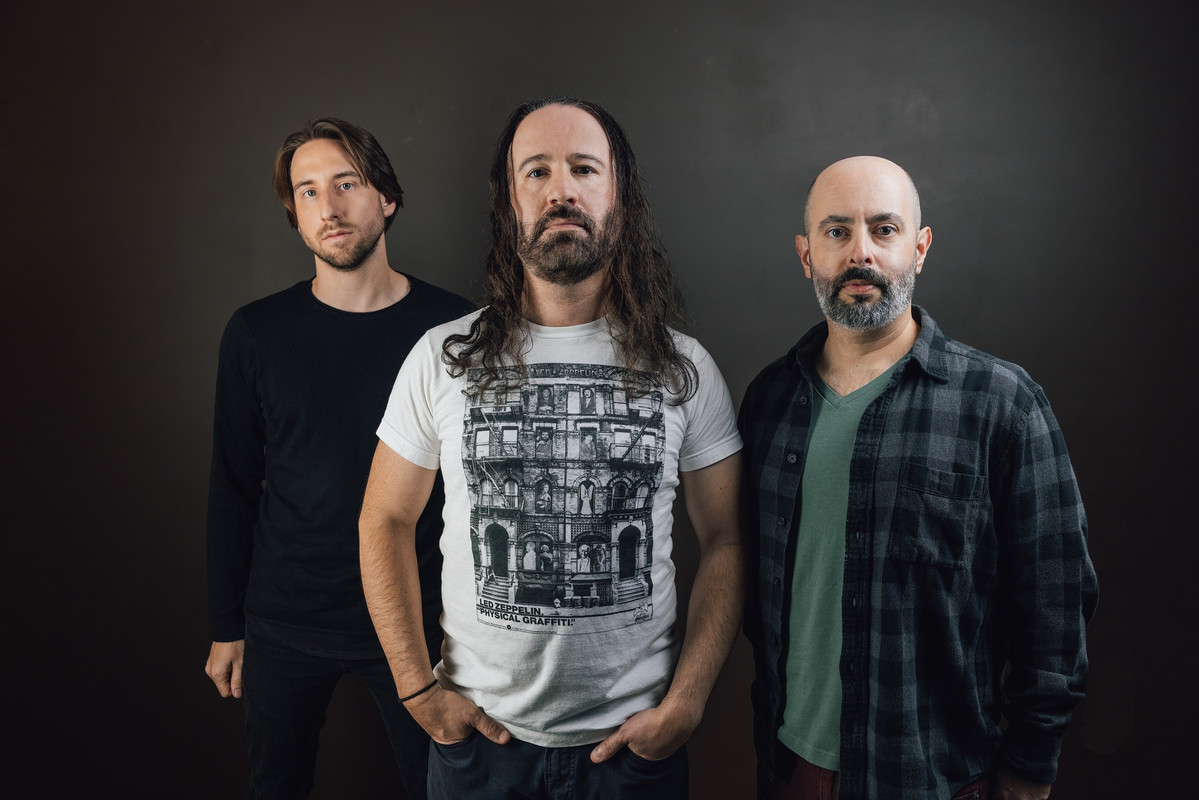 www.facebook.com/theunderband
From: Massachusetts
Sounds like: Rock/Metal
1. How did you get started with music and how did you develop your sound? Who thought of the name "The Under" and is there any meaning behind it?
Speaking for myself, I was entranced by music at a young age. I grew up listening to the radio and watching MTV like it was my job. My parents also exposed me to Latin American music styles such as Salsa and Samba. But I was a young teenager before I tried my hand at music. Singing was my first stop as it required no money, gear, or space to take up! It was easy to find bands as a singer since very few people wanted to give it a go. As I got into my late teens, I picked up the bass and then the guitar, but I had a long way to go for those skills to catch up to my singing.
The sound of the band is one of those things that I never focused on too much. Writing and performing are conduits for expression, which has its peaks and valleys just like our music does. But all the band members are lovers of a vast array of music styles, so the output was destined to have a unique and somewhat progressive spin to it. But let there be no doubt, we love our metal, so that has been a fundamental part of the sound.
The Under was one of a group of random potential names for the project. My then girlfriend, now wife, thought it sounded the coolest, so I stuck with it. The lyrics reflect a lot of those existential thoughts and feelings that often lurk "under" the surface, so I think the name choice ended up being a good one. You can probably think of "The Under" as another way of saying "From the Depths"!
2. What do you want people to take away from your music?
Ideally, I'd like them to see music more as art, in that it's a lot more fluid and bendable that we're often led to think. I feel that a lot of bands get stuck in delivering a specific format in order to attract a certain audience. Now there are a great many genre smashing bands out there carving their own paths. However, I'd say the The Under's job is to give every listener the sense that they're hearing a familiar sound from an unfamiliar place.
3. How would you describe your sound to the average listener?
I'd say we're an eclectic heavy rock/metal band. We are diverse, but in a very organic way. If you like metal, punk, thrash, jazz, folk, classic rock or grunge, we got something for you. More importantly, we might even have other things for you that you didn't know you liked!
4. Who are three bands you'd like to tour with?
Oh boy, that's a good question! There are bands that you think might be a good fit and then there's the folks you dream about sharing a stage with. I'll go with the latter. I'd say Moontooth, Cynic, and Mastodon.
5. How has Covid affected what you do?
Yes, in that it's hastened the demise of many local music venues in Boston. However, it allowed me time to focus on bettering my engineering skills and ultimately deliver The Fathom EP with help from or drummer, Adam.
6. What's your take on the current state of Rock/Metal?
The huge changes in music industry and technology in the last 20 years have made Rock and Metal more culturally relevant and evolutionary than ever. The access to playing, learning, producing, and releasing music is at an all-time high. Widespread availability of music through streaming churns out new fans every day. And when younger fans lean towards older Rock and Metal, they bridge a generation gap which can double a band's fans. But a few questions remain for me. Can new bands enjoy the same success as those bands that were around before everything became digitized? And who fills the live music void when those older bands fade? I also think the bloggers and playlisters can focus too much on hyper categorization, which I'm not sure is healthy for music and music production.
7. What's the current music scene like there in Massachusetts?
It's touch and go. In Boston there's been a slow demise of live venues in what was once a very vibrant live music scene. But Covid accelerated that demise and like in the music industry in general, it's the older bands that get the prime slots leaving very little exposure to new and upcoming acts. It also doesn't help that Boston has a lot of transitory residents, so music scenes don't flourish here as they once did.
8. What's your take on the royalties that streaming services pay out to artists?
It's not unlike my take on social economic views in general. If musicians don't band together and make demands as we should, then expect the status quo to continue.
9. What's next for The Under?
We have a few shows lined up with our next one being at The Jungle in Somerville, MA Friday 8/11. Otherwise, we're just continuing to promote our EP and get as many musical converts as we can!
10. Any shoutouts?
Firstly, a shoutout to From the Depths for taking the time to reach out and interview us! And also to all the kind folks who follow the band and have reached out to us since The Fathom EP has been released. If you're just discovering the band now, we encourage you to stop by our Linktree page to see what the fuss is all about!
https://linktr.ee/theunderband