Creeping Candies talks about their long history, dealing with the pandemic and much more.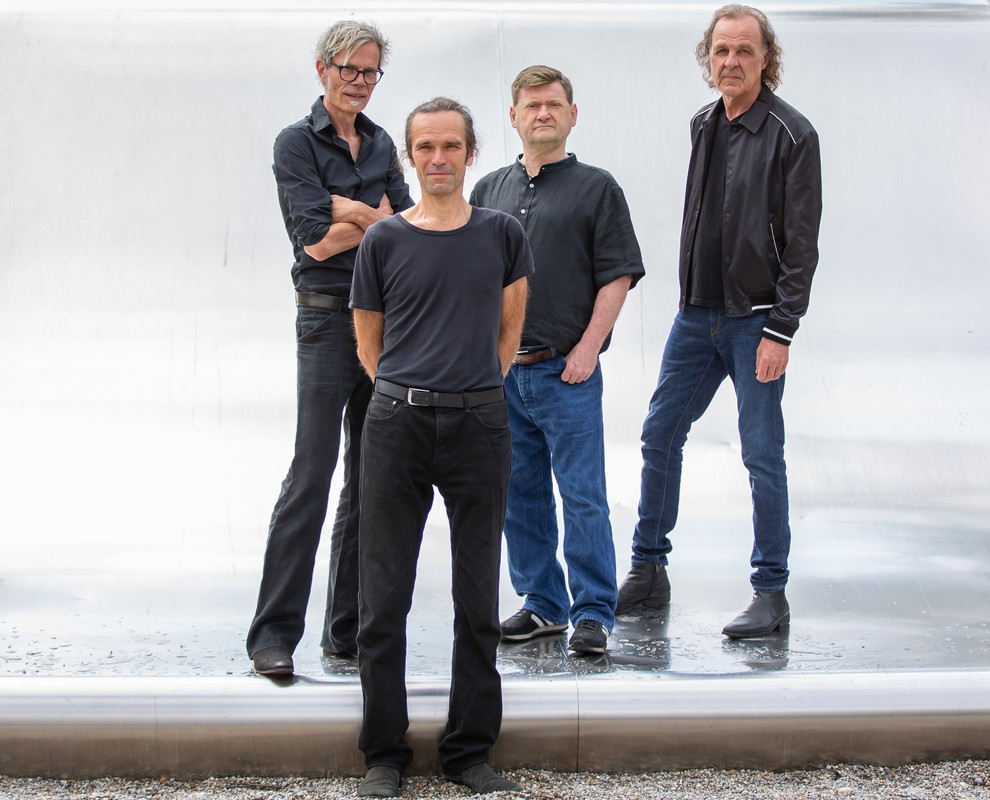 www.facebook.com/creepingcandies
From: Germany
Sounds like: Rock
1. How did you get started with music and how did you develop your sound? Who thought of the name "Creeping Candies" and is there any meaning behind it?
The Creeping Candies started in 1985 with four guys playing guitar, bass, organ and drums. Before we played for two years in New Wave and Punk inspired Bands. In the Mid-80's, the 60s Revival became a big thing in Germany and we fell in love with older music like Blues, Rock & Roll, Beat and Psychedelic. We were also influenced by all this cool acts which were around that time: Cramps and Gun Club, Nick Cave & The Bad Seeds, Nikki Sudden and many more. The Independent scene in the 80' was fantastic. Our sound changed in nearly 40 years a little (depending on the different musicians, which played in the band) but not very much. We still put things together which we like and try to play a song in our way, so that it will become a Creeping Candies number, no matter if it is a coverversion or our own creation.
The band name came up as a remiscense to the music of the 50s and 60s, we loved. For us it sounded like a 50's or 60's band. We liked the meaning. A piece of candy which is a little bit spooky.
2. What do you want people to take away from your music?
We want them to feel the fun and emotions that we put into our songs when we create them. For us the Creeping Candies are more likely a gang and not a band.
3. How would you describe your sound to the average listener?
Since we are out there since 1985 there have been so many different influences. We started as a 60s orientated band and on our long way there was so much more good music crossing our rough trails. So today we are still based on the old 60s guitar-based vibe, but reach out for Psychodelic influences, desperate Blues, some noisy way of Rock and sometimes try our way of some warped Country.
4. Who are three bands you'd like to tour with?
Neil Young & Crazy Horse, The Fleshtones, and Nick Cave & The Bad Seeds.
5. How has Covid affected what you do?
Our last gig before the shutdown was on the 4th of January of 2020, when we released our last album. A fews weeks later everything was closed and in the next two years we had a hard time to keep the band alive and lost our former drummer. To be honest this was maybe the hardest quest in the (long) history of The Creeping Candies. We are still recovering.
6. What's your take on the current state of Rock?
Do we have one? We do what we did since we started our thing.
7. What's the current music scene like there in Germany?
After Covid a lot of clubs are still suffering. It was hard before the pandemic for live bands to perform. But now it is even harder. So the actual scene is changing a lot. The younger musicians are working at home to put out tracks song by song and a a lot of them are not prepared to play them live.
8. What's your take on the royalties that streaming services pay out to artists?
Royalties? (laughing out loud) You mean the pennies you get. The music industry destroyed itself because they were greedy. So nearly no musician can make a living by releasing music anymore. The all need to play. We didn`t believe in the system even in the 80s. We never earned our living with our music. This is our take on the independence: don't you ever trust this industry. Earn your livig somewhere else and keep your music as your big love. That's why we are still out there and keep the thing going. We love to be together, we play the music which we like, we share a laugh and do things we are interested in. The Candies are not a band – we are a gang. No one is left behind.
9. What's next for Creeping Candies?
After the last album and before the pandemic, we started to write new songs. The idea is to record new stuff and keep on working on new ideas or - sometimes – look at our very old stuff and find a take on refreshing this material, so that it fits to our actual state of mind. No pressure. First we wanna play and are looking for new adventures … Maybe we will do our first music-video ever? We have some people who want us to do one.
10. Any shoutouts?
Always remember: keep the good spirits. If you are in a band a lot of things will go wrong and if you keep the good spirits you can cope with these things without breaking up and believe us: there is a lot of shit happening, when you leave your practice room. If you are a good team, than the quests will let you grow.