As The Ember Burns talks about their formation, the Ohio music scene and much more.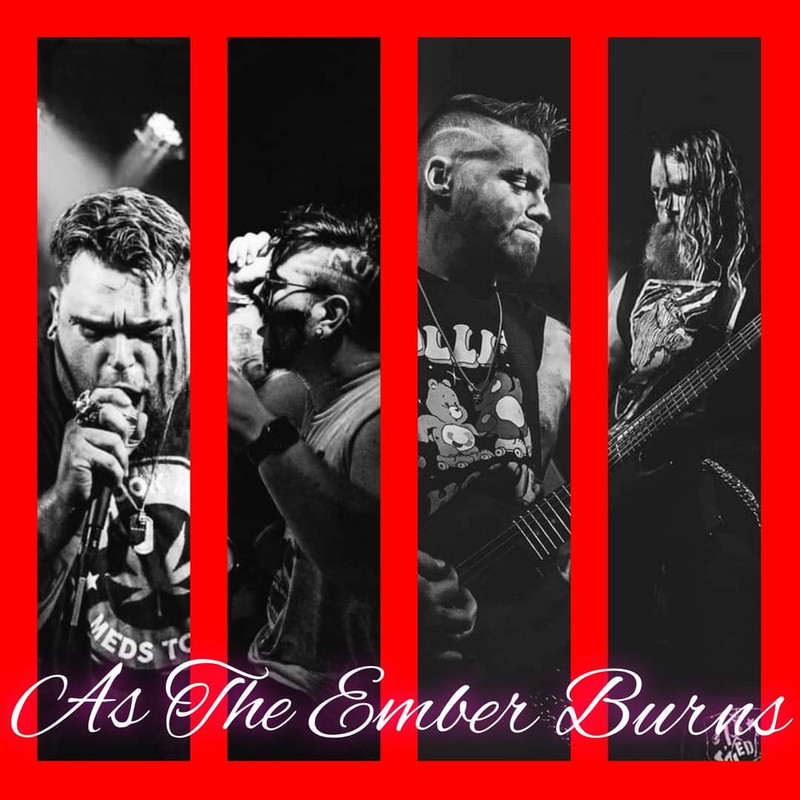 www.facebook.com/ATEBmusic
From: Ohio
Sounds like: Rock/Metal
1. How did you get started with music and how did you develop your sound? Who thought of the name "As The Ember Burns" and is there any meaning behind it?
As The Ember Burns originally started with Nick and Shayne a guitarist and vocalist with a dream. We met Steven our drummer while working at a bar but we were still missing a bass player. Nick looked out into the crowd of intoxicated people and picked out a man sitting with a beer and asked him if he played bass "nope but I've always wanted to learn" was the beginning of the magic we make now. He showed up two days later with a pawn shop bass and amp with the will to learn. I believe we developed our sound from a mix of all our childhood heroes who we always wanted to be. The name comes from Nick, him and I were sitting around a fire having a few too many cold ones trying to think of a name then it just hits him with a devilish look on his face he looks at me and says "As The Ember Burns" and we both knew that was it.
2. What do you want people to take away from your music?
The main thing we want people to take away from our music is that we know what you are going through in life and we want you to know you're not alone. Life gets hard and we're always here for a fan. Our inbox on our page is always open!
3. How would you describe your sound to the average listener?
If I had to describe our sound to someone who's never heard us before, I would tell them we are like Mudvayne and Blackstone Cherry had a baby with Black Label Society.
4. Who are three bands you'd like to tour with?
If I could tour with three bands they'd be Memphis May Fire, Bad Wolves and Papa Roach.
5. How has Covid affected what you do?
COVID didn't really affect us too much, luckily the band started after everyone started to calm down.
6. What's your take on the current state of Metal?
I personally love the current state of Metal, what I love the most is the fact everyone is demonstrating that Metal is not just screaming. A lot of the artists out there truly have a beautiful voice but a lot of the population doesn't know it.
7. What's the current music scene like there in Ohio?
The current music scene here in Ohio is absolutely incredible! Not just the music but the people are amazing it is truly a family gathering by the end of every show we play, we show up as strangers and leave as brothers.
8. What's your take on the royalties that streaming services pay out to artists?
My honest opinion on royalties from streaming services are the same as everyone, you can pay more and you know it.
9. What's next for As The Ember Burns?
We'll be co-headlining a tour next year with If I Should Die along with a full album release.
10. Any shoutouts?
I would like to give a shout out to If I Should Die for being amazing to us and helping to bring music to everyone. I would also like to give a shout out to Luc4 for all the support he has given us lately as well. I want everyone to remember no matter the genre, music unites us! Be sure to look out, the music unites us and coming to you in 2024! Thank you, we love you all!