We Are Parkas talks about their new music video, more new music and much more.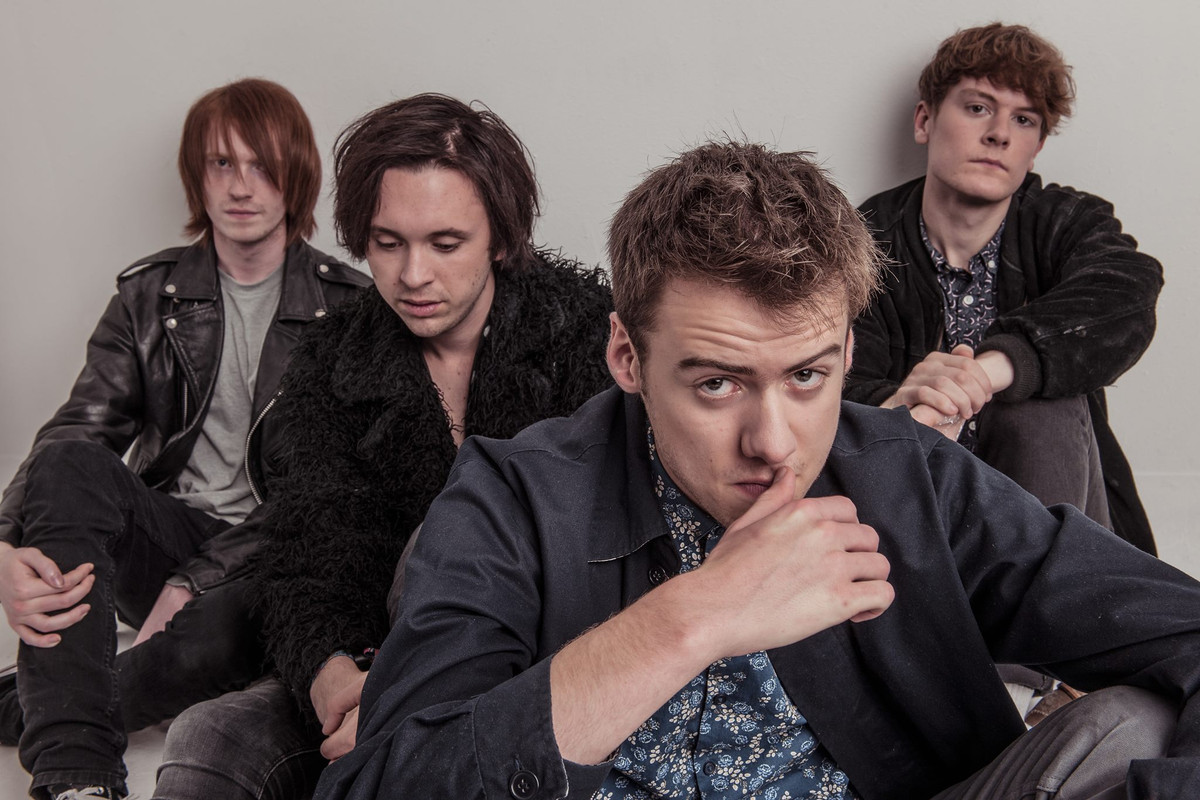 www.facebook.com/weareparkas
From: Bristol, UK
Sounds like: Indie Rock
1. First off, what's new with the band?
We've moved to Bristol! Well our guitarist Owen is still living in Bath but me, Joe and George are all in Bristol now which is very exciting. We love being in such a creative city where there's space for different types of live music everywhere. We're definately ready to make our mark here.
2. What's the word on your new "Penny Drop" music video? How did it come about?
We were lucky enough to get in contact with Realm Pictures who are based near Plymouth and basically came to us with idea for a performance video for 'Penny Drop' that looked super modern and visually striking. Something that would really stand out amongst all the trashy 10 second videos you see on Facebook nowadays. So we went down there earlier this year and just filmed for a whole day in this big renovated church type building. We had a sick time because they're such chilled out people, but they know how to get the job done.
3. What's your favorite place to play and why?
Our favourite place to play would have to be Moles in Bath. It's an amazing independent venue and we've played there loads in the past three years, got to know all the staff, sound guys, owners, DJ's and just about everyone else that works there. We've had some unforgettable gigs there like our EP launch where we pretty much packed the place out, and we've some pretty messy nights out there as well when we're not gigging so there's a lot of memories for us at Moles. It just feels like home to us.
4. What are you currently listening to?
Right now I'm really into some Australian Britpop revival bands like DMA's and Sticky Fingers. The other lads are digging people like Loyle Carner, Biffy Clyro, IDLES and BadBadNotGood.
5. Any new music in the works?
We're heading into the studio early September to record 3/4 new tracks which we're really excited about. We've been sitting on these songs for a while and they've gone down really well live so we can't wait to get them out.
6. What are some things in the near future that you're looking forward to?
We're going back on tour around October / November to promote these new songs which is going to be great. We want to make this tour one of the best we've done so far and get to places we've never played before as well as make some great hometown gigs for our mates. I personally love playing live so playing lots of shows is a dream come for me!
7. If there's one thing you could change about the Rock music scene in general what would it be and why?
One thing I would change about the UK rock scene is to get more bands that have a real statement to make more exposure on radio and television. For example, me and our guitarist Owen went to see IDLES at Boomtown Festival in Winchester last weekend. They're a band who you can really believe in because their songs are powerful and their lyrics are direct and piercing. There's no bullshit when you watch them, it's just a pure experience. But you probably won't see them on any mainstream media anytime soon because of that, and that for me is a tragedy.
8. What do you wish to accomplish in the next year with We Are Parkas?
We want to play festivals all next summer, release new music and videos, find ourselves some gigs in the North of England. Basically just keep doing what we're doing until people sit up and take notice.
9. Any shoutouts?
All the bands we know and love from our area: GETRZ, Squidge, Feuerhaus, The Scruff, Farebrother, False Heads and Beefywink. Massive shoutout to Realm Pictures for doing the video for us, we cannot thank you enough. And all obviously all our friends and family, love you all.