Shattered talks about their Metal sound, reveal new album details and much more.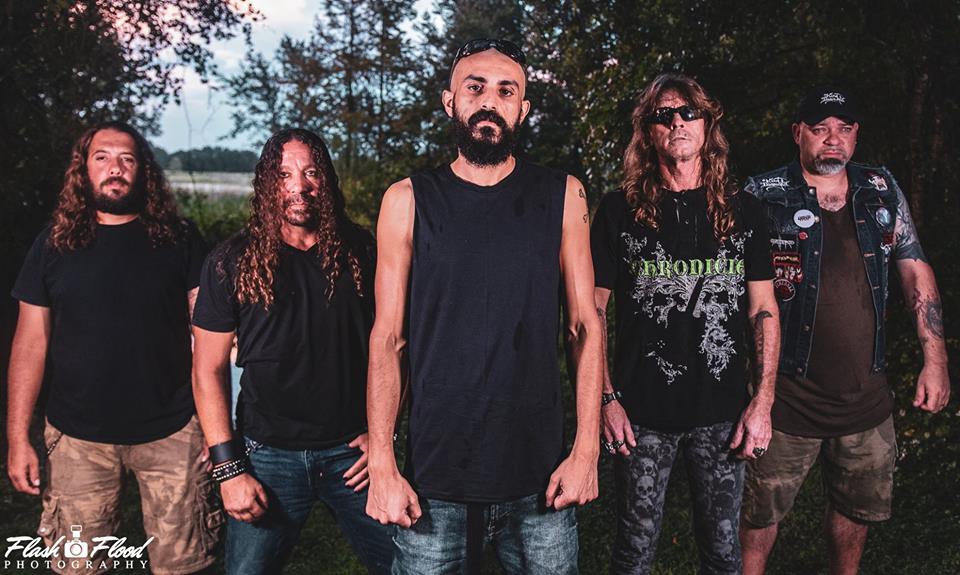 www.facebook.com/shattered727
From: Hudson, FL
Sounds like: Metal
1. How did you get started with music and how did you develop your sound? Who thought of the name "Shattered" and is there any meaning behind it?
Shattered is filled with veteran musicians that has many styles of music that we combined to make our unique sound. Tony Pettry and Tony Weaver thought of the name Shattered as we were brainstorming and that name really stood out to us.
2. What do you want people to take away from your music?
We want fans to enjoy our unique style we bring to the table and each songs complex riffs.
3. How would you describe your sound to the average listener?
I would describe our music as old school metal meets new school metal.
4. Who are three bands you'd like to tour with?
King Diamond, Anthrax, and Iron Maiden.
5. What are your three desert island albums that you'd never get tired of listening to?
King Diamond – Them , Danzig- How The Gods Kill, Iron Maiden – Somewhere In Time.
6. What's your take on the current state of Metal?
Metal is still going strong!
7. What's the current music scene like there in Florida both locally and state wide?
The local scene is one of the strongest I have ever seen when when everyone works together.
8. What's your take on legal/illegal music downloading?
That's a no no!
9. What's next for Shattered?
We are recording our new album named "Skinwalker".
10. Any shoutouts?
I would like to give a shoutout to Sinister Guitar Picks, Fireball Whiskey, and From The Depths Entertainment.