Joy in Motion talks about their start with music, the Australian music scene and much more.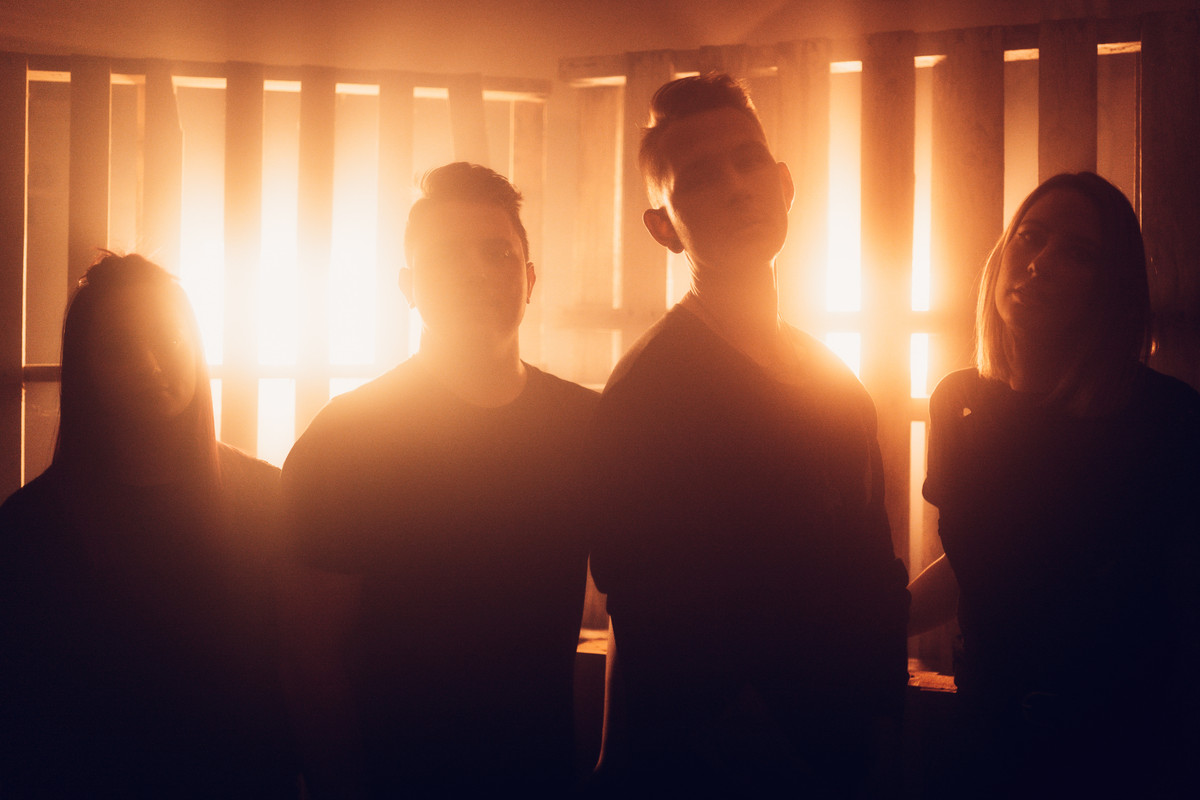 www.facebook.com/joyinmotionmusic
From: Brisbane, Australia
Sounds like: Pop/Rock
1. How did you get started with music and how did you develop your sound? Who thought of the name "Joy in Motion" and is there any meaning behind it?
We all got started with music as a really young age and all got into performing in various groups at our schools not long afterwards. I (jake) thought of the band name. It's basically a reiteration of The Joy of Motion by prog band Animals As Leaders. Most of us (including ex members) come from a heavy music background, so there's some traits from that era that won't go away hahaha.
2. What do you want people to take away from your music?
To have a good time. We're not trying to be anything overly technical or niche. Everything is meant to be easy, fun & catchy and as long as people have fun with our band, I feel our job is done.
3. How would you describe your sound to the average listener?
Like a person who grew up listening to nothing but Blink-182 trying to make that radio friendly.
4. Who are three bands you'd like to tour with?
I can't speak for the whole band, but my top 3 would be Blink-182, Bring Me The Horizon and Linkin Park.
5. What are your three desert island albums that you'd never get tired of listening to?
Again, I can't speak for the whole band, but I'd have to go: The Dangerous Summer - "Mother Nature", Blink 182 - "Take Off Your Pants and Jacket", and Hammock - "Mysterium".
6. What's your take on the current state of Pop/Rock?
It really depends on how you look at it. Like pop, it's ever changing. I don't think it'll be what it used to be (at least not for a long time when it comes full circle), but I don't think it's going anywhere anytime soon. It just changes with the times and the people who listen to it. The market ultimately decides what is good, so as long as people still enjoy bands, I think we'll continue to see more growth and evolution.
7. What's the current music scene like there in Australia both locally and country wide?
Unreal. We recently played a music festival called Good Things that was stacked full of great Aus bands. The festival was the first of its kind to have an Australian band open (us) and an Australian band to headline (Parkway Drive). I've seen friends bands grow from locals playing to 30 people to selling out consecutive national headliner tours to 2000+ rooms each night in the space of 4 years. I think Aus music is definitely something to be noticed because we all have to work so much harder to get a leg up overseas.
8. What's your take on legal/illegal music downloading?
I can't say I never did it. I distinctly remember ruining my family's PC with Limewire as a child. As I got older and was able to afford to buy music, I stoped pirating and started buying CDs. I think the age of streaming has all but eliminated pirating for the most part (aside from the real niche stuff I suppose).
9. What's next for Joy in Motion?
We have singles to release all throughout 2020! We'll have a new one out in April and we'll be following that up with an interstate show in Sydney and a hometown headliner in Brisbane.