Shadows At Bay talks about their new album, upcoming plans and much more.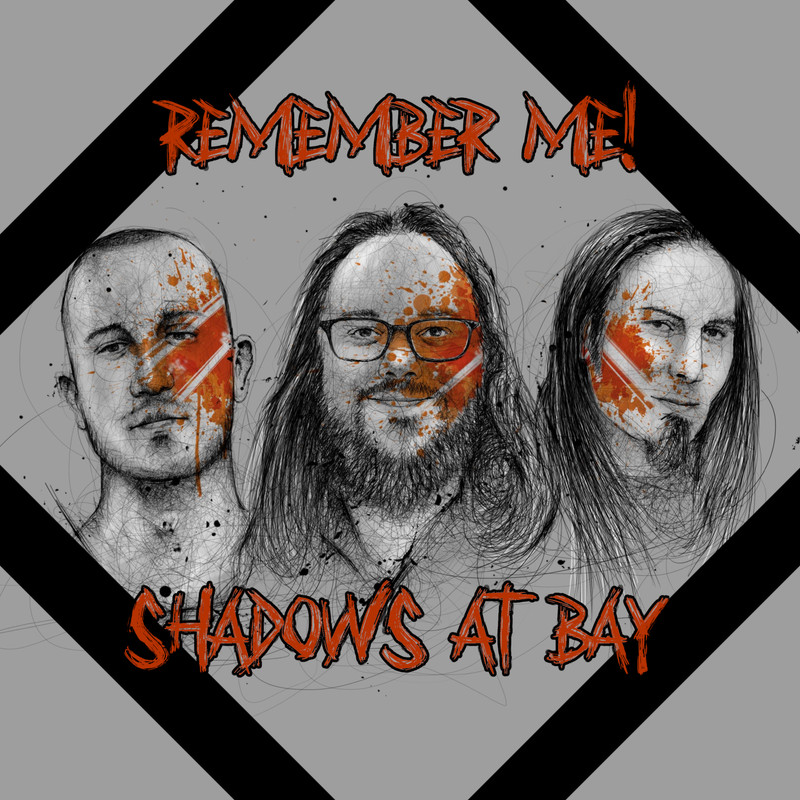 www.facebook.com/shadowsatbay
From: Melbourne, Australia
Sounds like: Rock
1. Your new album was recently released, what do you want listeners to take away from it?
Firstly we are very proud of finally releasing our debut album. It is a combination of some older songs which have been re-recorded, new songs, and even a cover song (Zombie by the Cranberries). We are just really happy that our fans have a full album to listen to which touches on the grunge era with a fresh metal feel to it. Our older fans will recognise some songs which are a couple of years mature, but also be refreshed by the new songs as well. And the album is also a great snapshot of the band for people who may not have come across us before and epitomises what Shadows is about.
2. What was the recording process like for the album?
We had the pre-mix album all finished early in the year and we were literally going to send it off for mastering about a week after Covid hit. We record everything ourselves as our Guitarist/Singer Lee has his own studio and he had since completely updated his studio in between finishing the album and Covid. We were afforded more time to re-visit the recording of the album and as we were just sitting on our arses we decided to re-record/mix and master the album all ourselves! This included re-mixing the bass, vocals and guitars. Alex the bass player was especially happy with the results as he reckons that the newer version really captures his live sound more than the previous mix. The vocals and drums also have a bigger push now which we are stoked with.
3. What's your favorite song off the new album and why?
We all have different favourites ha ha! Its interesting how it usually works out that way! Lets just say tracks 1-11. It's a tough one to answer, on one hand we love the old songs as we have felt the energy live and experienced the impact from our fans at our shows... and the new ones are super exciting to see how people will react to them, not been able to play live in front of them creates a big unknown, yet an exciting and curious unknown.
4. How did the cover art come about for the new album?
The art work was a challenge at first, but we are really happy with how it turned out! We wanted something that really captured our live sound and energy, but also have colors that really popped out at people, especially as people will be looking at it on a screen. We came across the artist online and once we saw his work we thought, that is the picture of our sound for this record. We were very lucky to have found a person with a style of art that really reflects how we vision our sound for this record.
5. What do you think about how streaming services pay out royalties to artists?
Like most artists, I think that the artists should get a better %, however I think this is in the works and hopefully the future will see artists getting a greater %. A real example can be seen with how the format of bandcamp has completely changed since it first started out. Obviously we are not in it for the money, but it would be nice to be recognised and not have the money that our fans generate going to a "revenue pool". We also still love the physical formats too (we didn't do a physical run this time due to Covid, but we may have a physical launch for the album later down the track - watch this space and check our socials). As much as we aren't expecting to earn enough money to be able to sustain us financially 100%, it is nice to make a respectable amount to be able to re-invest in our next musical chapter, whether it be recording more music for future albums or EP's, creating more merchandise, or the biggest dream, being able to tour again and share the stage with other amazing bands and fans new and old.
6. What are some things that are obstacles during this pandemic as artists?
Not being able to play live and engage with fans that way is a big one. And not being able to just go over to each other's places to jam and work on new material (we have already laid the foundations for a new album already!). But on the upside we have now found lots of other ways to engage with our fans and really improve our social media engagement and presence. We seem to have more fans now!
7. What do you wish to accomplish with this new album?
Just for people to listen to it, engage with us, and enjoy both a reminder of the past with a modern feel. Also the lyrics have positive enforcement of mental health issues which we in the band all feel is very important, especially during these times. Hopefully the album can connect with people and make them feel good, while also helping to spread the message of how important mental health is. This is evident in the album title "Remember Me!" It acts as a double meaning; remember this old song that we have had in our back catalogue, but also maybe remember someone who you haven't spoken with for a while, see how they are going, a lot of people are doing it tough during Covid so its important that we all stay connected.
8. Any music videos in the works?
We have been doing lots of videos on our social media platforms – check out our youtube channel to see them all in one spot!
here
.
We have also done a video clip for one of the tracks off the album – Razor's Edge:
here.
9. What do you wish to accomplish as a band within the next year?
More music I think! Follow our socials to keep updated with all things Shadows at Bay, we are on all the things! But also some content for our fans. We love reaching out and getting requests on things that would have never crossed our minds otherwise. The internet and social media is an amazing tool for fans to be able to reach out and bring to the table some amazing conversations and ideas.
Rock on from the Shadows at Bay team \m/.