Vaticide talks about their new music, their Gothic Metal sound and much more.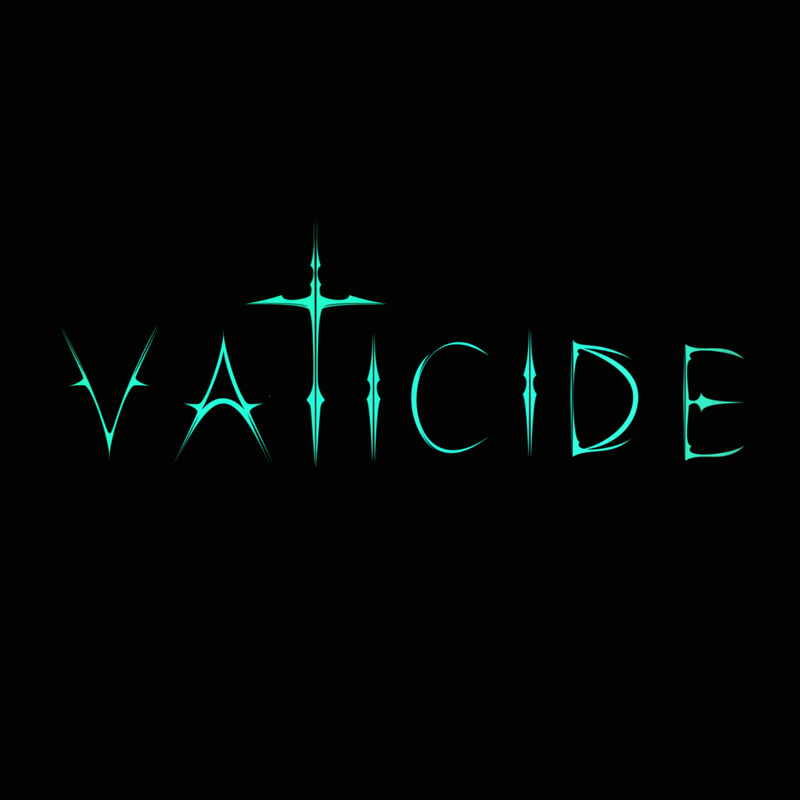 www.facebook.com/vaticidemusic
From: Bristol, UK
Sounds like: Gothic Metal
1. How did you get started with music and how did you develop your sound? Who thought of the name "Vaticide" and is there any meaning behind it?
James: I've always loved listening to music, and growing up with my mum, it was a lot of bands such as Abba, Ace of Base, Steps, Guns n Roses, Def Leppard, and just whatever was on the radio. However, what really did it for me was around when I was 11/12 y/o I got into guitar hero massively, like playing all day everyday when I didn't have school, and I got super good at it. That's basically what gave me the push towards wanting to pick up the guitar, and around 14 my closest friend at the time also wanted to play guitar, so we both begged our mum's for lessons at school and my mum said yes! Unfortunately his said no, so I said I'd show him what I'd learnt so he can still follow what he wanted to do. Sadly I only managed a few months of lessons, but I wanted to carry on learning, so I taught myself until school was over and then I enrolled in Weston music college, which was awful and I learnt nothing, but I did meet plenty of students who helped me build confidence in performing, help build my love for music and my experience working with other musicians.
Cassie: I developed a real interest in music when we watched Fiddler on the Roof in school. The song "Sunrise, Sunset" was such a bizarre blend of hope and sadness, it really kickstarted my love affair with the melancholic vibes you can hear in Vaticide. I also got really into Muse around the time Absolution came out and they're still probably my favourite band today, their music got me through some hard times in my life so I owe them a ton. After that it was Evanescence, Nightwish, Rammstein, Disturbed, Prodigy etc. As a musician, I started off trying to learn guitar but it soon became apparent that while my hand-eye coordination was abysmal, my ability to hit a note was not. I ended up taking lessons in opera and musical theatre, did a few concerts here and there and got hooked! The rest, as they say, is history.
The narratives of our songs feature a lot of layers and often involve opposing, manipulative forces vying for the control of mortal souls. The term "Vaticide" is defined as the murder of a prophet and we figured that it fit perfectly with the hopeless, melancholic vibes of our music, plus it works well with the religious imagery invoked in many of our concepts.
2. What do you want people to take away from your music?
We try to inject a narrative into the lyrics of our music. It's mostly these insights into eldritch machinations, intended partly as an allegory for the state of the world today. We aren't afraid to get a bit political and we, like many others, are sick of seeing good people get utterly shafted by the powers that be. It's our way of lashing out against the unfairness of modern life. Catharsis in symbolism. We want to give people that same outlet we've had.
3. How would you describe your sound to the average listener?
Although we categorise ourselves as "Gothic Metal" we have also been described as "a totally new genre of metal" by fans. Instrumentally we take our influences from a huge variety of music including (but not limited to) heavy metal, prog metal, djent, doom metal etc. Orchestral quartets and piano arias slip in here and there. Just a bit of everything melancholic, powerful and evil. Vocally we take a lot of inspiration from haunting, tragic classical and opera performances. If you like a lot of depth and texture in your metal or you just wish Phantom of the Opera was recorded on a drop-tuned 7-string featuring Sarah Brightman as a cosmic horror, you'll find that in Vaticide.
4. Who are three bands you'd like to tour with?
We'd love to go on tour with The Black Dahlia Murder, their music is sick and you can really see how they let loose and just have fun with it in their Fool 'Em All documentary. Similarly, Fleshgod Apocalypse have that campy eldritch vibe we love in our symphonic metal and their song writing is godlike. Finally, gothic metal band Blackbriar. Lead singer Zora has such a unique style and the We'd Rather Burn EP is just a masterpiece.
5. How has Covid affected what you do as a band?
Whereas before Covid touring and playing live was intrinsic to the reach of a band, the current climate necessitates technical literacy and innovation in an unprecedented way. We're pretty much having to learn to navigate as we go along. It's a little scary and there's plenty of trial and error involved since the Covid situation has basically crippled the live music scene everywhere. We're excited for the day when we can finally play some live venues but our main focus at the moment is to concentrate on digital releases. In a way it's good because we have the time and space to develop those skills and learn how to market ourselves independently without the added pressure of live performances. It's also given us plenty of time to write a whole bunch of music!
6. What's your take on the current state of Gothic Metal?
Gothic metal as a genre needs a bit of a shakeup, there's some amazing, underappreciated bands out there doing weird and wonderful things and we fully disagree with the oft-parroted notion that "rock is dead". Unfortunately a lot of people are set in their tastes and don't fancy giving new bands the time of day, especially in the modern world of streaming and digital distribution (guilty of this myself). I think the bar for entry is so high compared to how it used to be because of how rigorously controlled access to music is in the digital age. It's good in a way because it pushes artists to be the absolute best they can be but it must be soul-crushing to put 110% into your art only for nobody to ever hear it because of algorithms or it being skipped over because the mix isn't as professional as an artist that has a big recording contract.
7. What's the current music scene like there in the UK?
The UK music scene is paradoxical in nature, you can find some of the most truly accepting, non-judgemental, loving people involved with music here in the UK. Especially within the alternative crowd. On the other hand, it can be difficult to be taken seriously as a female artist/fan and some areas are still rife with subtle (and sometimes not so subtle) sexism, racism and homophobia. As fans and creators we have experienced some of these difficulties first-hand, it's truly unfortunate that a scene born of the societally rejected and undervalued has become beset with those who wish to dictate who is and who isn't allowed to participate in it. We're optimistic for the future though. As times change and attitudes shift, more and more people are becoming empowered to speak out against injustice and lift up those in need.
8. What's your take on the royalties that streaming services pay out to artists?
Creative talent is the absolute lifeblood of the industry, it's shocking that streaming services neglect their artists financially, especially when streaming has eclipsed radio play and all but replaced physical media, doubly so during this time when touring and live stuff is indefinitely on hold. Figures were produced by MP Kevin Brennan suggesting that for every £1 an artist makes in net profit on a track, the streaming service takes £1.19 million. To earn that £1 the artist would have to achieve 458.3 million streams. Violinist Tasmin Little (OBE for Services to Music) received only "£12.34 for 6 months, in other words for around 5-6 million streams". This is clearly unsustainable and it's more important now than ever that artists should be cherished and valued for what they bring to society. Things really need to start changing or talent is going to be hung out to dry and the industry will just stagnate.
9. What's next for Vaticide?
Our new single Annihilation is in production which will be out very soon, so watch this space! In addition to that we have tons of singles in various stages of completion, a planned EP and if all goes well, a full studio album on the horizon. We've dedicated thousands of hours' worth of blood, sweat and tears to the project already and we're fully set to take the scene by storm. We can't wait for the world to hear our music and it's truly been a privilege to work on something we are so passionate about.
10. Any shoutouts?
We'd love to give a shoutout to our fabulous producer and the bassist on Tyrant of the Void and Mortal Tether; Elijah Charwyn. He's been amazing at helping us elevate our sound and is just a delight to work with.