Blood of Angels cranks their Metal intensity to 11 with their newest full length album.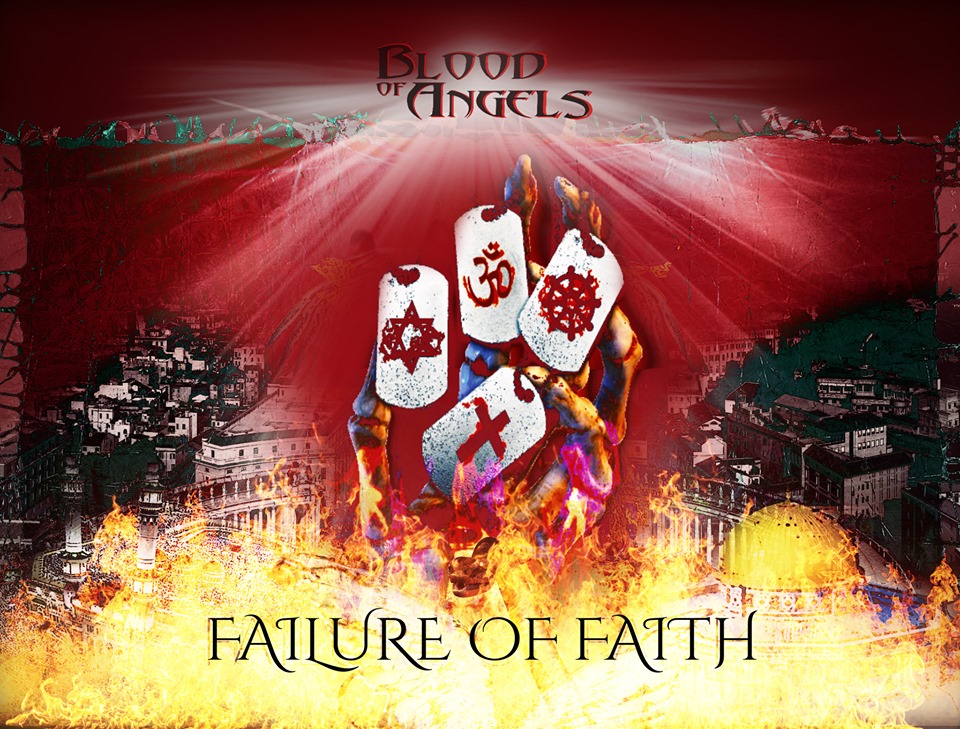 www.facebook.com/bloodofangels1
From: Tampa, FL
Sounds like: Metal
The title track opens up with ambient instrumentation to help build atmosphere for the rest of the album. "Monotheism" gets right into it and doesn't mess around. The breakdowns and riffs are smooth, groovy and keep things at a high octane clip throughout its near six minute runtime. The guitar solo is out of this world awesome as well. "40 Year Journey" is five minutes of melodic riffs, breakdowns and a slight Nu Metal style. The track switches things up and has layers of dynamic depth with its guitar work and vocals. "Blood of the Lamb" has serious Lamb of God vibes oddly enough. The track brings with it the early Lamb of God style Metal and aggression. "The Messenger" will get the pits moving from the get go to the last note. The nonstop thrill ride of a track is bonkers in its delivery. "The Crusader" is eight minnutes of unfiltered Blood of Angels. The track features everything the band brings to the genre and then some. Epic track. "King of Hops" features stellar guitar work. The track has more Groove Metal to it along with its Blood Has Been Shed style technicality. "Disaster of Supremacy" brings the heavy. The track crushes everything with its aggression and breakdowns galore. Metal fans will eat this up in no time. "I Don't Need Religion" is short and to the point. The track blazes forward at full speed and doesn't hold back. The closer "America's Mythologies" is kinda like a ballad It's slower and times but manages to turn things up when it needs to. There'a lot of depth on the track and for a closing track, it really packs a punch.
Verdict:
Blood of Angels cranks their Metal intensity to 11 with their newest full length album.