Godgiven showcase their no holds barred approach to Metal perfectly with their newest album.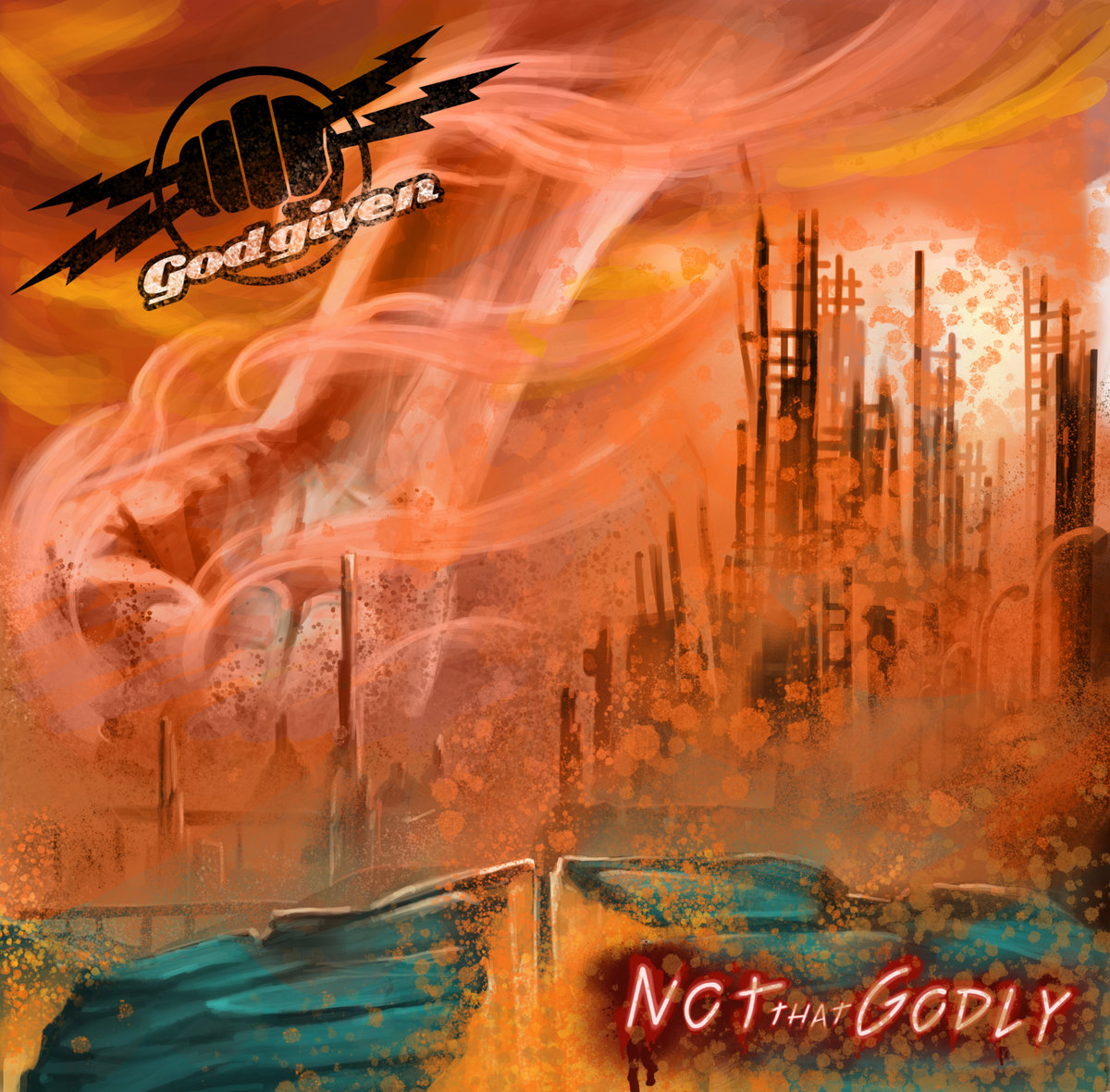 https://www.facebook.com/godgivenband
Sounds like: Metal
From: Hungary
The opening track "Doggiven" is a two minute track that sets a heavy precedent for the rest of the album. It's aggressive, fast and creates carnage in its wake. "Gerontocrap" continues the Metal onslaught. The riffs are crunchy, the breakdowns are plentiful and the vocals have a dynamic range that bring to mind Max Cavalera. "The Business Show" opens with heavy instrumentation that should induce some serious moshing. The driving pace of the track continues into a more frantic pace ala early Everytime I Die. The breakdown later in the track brings to mind early Slipknot in its destruction. "Museic Clown" begins with some bass riffs and vocals akin to Snot and their style before blasting full speed into a more Metal dominant style. The track doesn't hold back and it solidifies itself as a fan favorite with its diverse Metal sound. "Ramp-age" creates what the title suggests...rampage. The track has their signature sound written all over it and showcases that perfectly. "Strayght" is the longest track on the album, clocking in at four minutes. The band takes the listener on a heavy journey through the wilderness of their sound with some fast riffs, solid breakdown and vocals that keep things interesting throughout its runtime. "Membrain" has serious Nu Metal vibes to it. The track is slower, heavy, moody and creates a different pacing. "Geocide" kicks back into the runaway freight train pace and really falls in line more with the opener than the previous tracks. "Self is Team" will be a crowd favority with its rollercoaster like delivery. The track has tons of depth and should be a repeat listen. "Poorgatory" is a closer that wraps up the album nicely. It summarizes what the band is all about and that's unrelenting in your face Metal that deserves your attention.
Verdict:
Godgiven showcase their no holds barred approach to Metal perfectly with their newest album.