Dark Days Fall talks about their new music, upcoming plans and much more.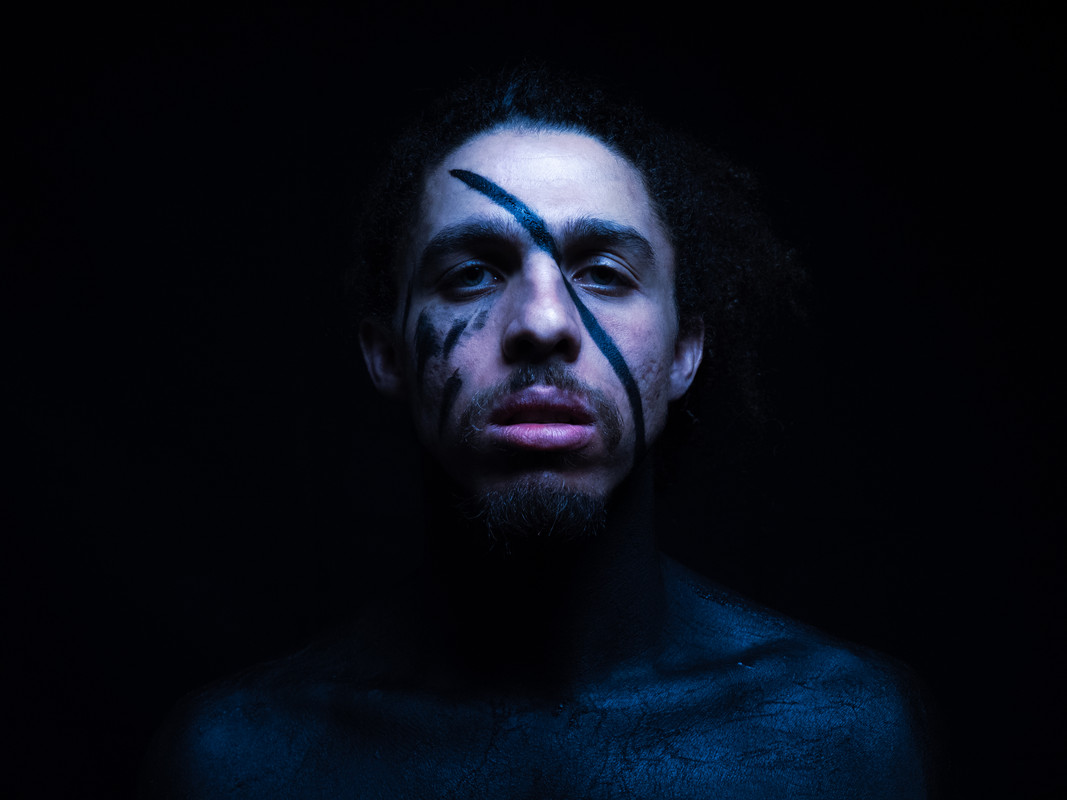 www.facebook.com/ddfallsrock
From: Kentucky
Sounds like: Hard Rock/Metal
1. How did you get started with music and how did you develop your sound? Who thought of the name "Dark Days Fall" and is there any meaning behind it?
I got started with music probably in the 4th grade, so I was about 9. I had learned a few songs on the piano and then became very interested in taking lessons from my music teacher. From there I started to just write my own songs on this small Casio keyboard I had at home. I started to be able to learn songs by ear from there and eventually moved on to the acoustic guitar, quickly realizing I didn't like it. So I picked up the electric guitar and learned a few Lamb of God songs soon after starting out. The rest is history. I tried to start bands that never took off and joined bands that eventually failed. But I was learning every step of the way. In 2011 or 2012, I joined the first real gigging band I had ever been a part of and I was the youngest one. So I saw that as an opportunity to soak in as much information as I could from what my more experienced members had to offer. By 2015, I was the creative force behind a band that had split from the precious. And I was fusing electronic music with aggressive, low-tuned metal. But the sound Dark Days Fall brings forward, I think, is the artifacts of what I've learned from these bands and my experience playing classical piano and what I wish more metal music sounded like now.
Dark Days Fall refers to what the world is facing today. Not just politically or what we see in the media, but how the mindset of the everyday person has changed. How we interact with each other, what kind of standards we set for ourselves as civilized beings compared to the lack there of in today's society, and anything we aren't really comfortable discussing with each other normally out of fear or discomfort. DDF hopes to bring these things to light so that improvement can become possible as a unit.
2. What do you want people to take away from your music?
I would really hope for listeners to take away a new sense of awareness to the topic in the song. Start getting the wheels turning and looking at things from a new perspective.
3. How would you describe your sound to the average listener?
It's certainly in the rock category, but there's something in it for everyone even if it's not your favorite style.
4. Who are three bands you'd like to tour with?
I would love to tour with Tesseract. It would be awesome to be able to watch from the side stage and see how they run their sound. Plus, they are incredible live. Why not also throw Meshuggah in there? They seem to also have some interesting ways of running their live rig. And it's Meshuggah. And if it were possible, Pink Floyd would insane to tour with.
5. How has Covid affected what you do as a band?
Thankfully, being a solo act obviously hasn't made it very difficult on me in particular. But I know after speaking to other local bands in my area, it has been quite a testing time for them. Unless they had adapted by communicating remotely or online content, I'm sure it was very difficult to stay engaged with fans.
6. What's your take on the current state of Hard Rock/Metal?
I think rock and metal is making some sort of come back to the mainstream world of music. I've been seeing a lot of bands popping up that are doing things in a much different way as far as writing and getting the reach they need to have, and some bands are blowing up very quickly that you wouldn't expect listeners to enjoy but the bands are finding ways to have what the people want. I've always thought that the rock/metal scene literally is what we make of it.
7. What's the current music scene like locally there in Kentucky?
It is…trying. The shows I have been going to don't look as packed as they did 10 years ago, but times have changed quickly in just 10 years. I think rap and country are a little bit more popular in this area as well, so metal is having to compete with these genres as well and that is not easy.
8. What's your take on the royalties that streaming services pay out to artists?
If I'm being brutally honest, I haven't seen much of anything from DDF streams, which I'm really not worried about but I will say I was listening to a podcast that spoke about the CEO of Spotify. Basically, he was saying music services aren't the same anymore and that you have to regularly be putting content out in order to see success. Not just an album every 2 or 3 years and I actually agree with this.
9. What's next for Dark Days Fall?
I have another single following 'Strain' called 'Balance' that I'm very excited about getting out there. It's a very different vibe from 'Strain' but still has some similarity. It's in a world of its own. That will most likely be released with a lyric video then a music video hopefully in the summer.
10. Any shoutouts?
Anyone who has listened to and supported Dark Days Fall up to this point deserves recognition. I could not thank you enough.