Broken Past talks about their start with music, their upcoming album and much more.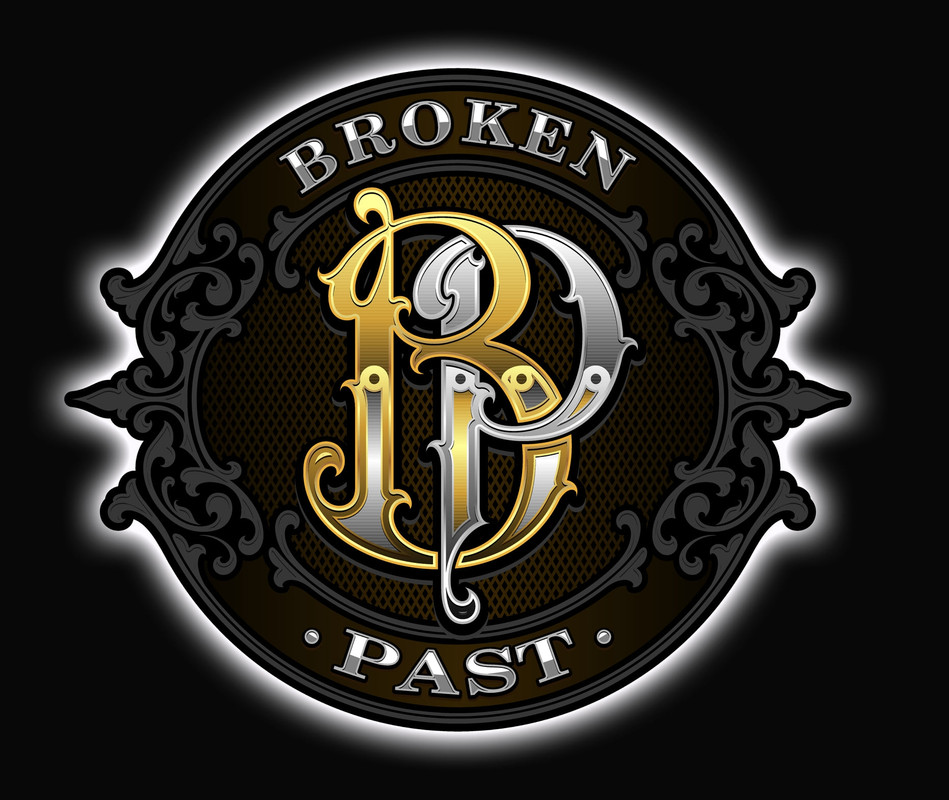 www.facebook.com/brokenpastnj
Sounds like: Rock/Metal
From: New Jersey
1. How did you get started with music and how did you develop your sound? Who thought of the name "Broken Past" and is there any meaning behind it?
Broken Past started in 2015 we've had sour growing pains and changes in musicians but this has been our lineup for the last four years. We've all started with music at young ages.
Tony (bass): My music career started at a young age. I think I was around 12 was going to school and worked in a local music store called Music Makers in Wall, NJ. I was in a band with my brother a guitar player named Lito and a drummer named Carl Johnson. We were known as Silent Screams. Our music was all original. Back in that music scene it was a lot different than it is now you had your clicks, the metal heads, preps, rappers; etc. We were outcasts. I'd say we were influenced by W.A.S.P., DIO, Ozzy and stuff along those lines. We uses to play a biker bar every Monday night called Mrs Jays in Asbury park, NJ. It was open mic night and the main band to play was always Sammy and the Acme Boogie Company. So us young kids would come in and play what we played, boy did we get some looks back then.
So needless to say my music career didn't go much further then that, but we had fun. Some years past and I took a break from the music and followed my career as a tattoo artist. I had a little fire light under me a few years ago I goto travel with some national acts as a personal Assistant/Security and got me to thinking why don't I get back into the music. So a couple years ago I picked up a bass and started jamming a little in my tattoo studio boy did the guys that work for me not like me so much.
So I decided it was time to start to form a band and get back to my roots. So I started working in garage one day and said lets start jamming. Well to say the least, Broken Past was formed. We've been blessed so far with playing a bunch of fundraising events and some other pretty big gigs with people on a national level. Mostly music is my escape, I love the feel of the bass and the music that can be created. Since we've started the band, I've built a complete recording studio and named it W.C. Recording and Rehearsal studio in honor of my brother and friend William Carpenter whom we traveled in a band called Modern Superstar together but in 2015 William lost his battle with cancer and the kind of person that I am wanted to keep his name alive and well and be free and play music in honor so we now all play in W.C. studio. As of right now I am endorsed by Spector Bass Company, ntune guitar picks, Bullspike Radio and Rock Against Dystrophy. There's no telling what tomorrow will bring but Broken Past is gonna be around for awhile.
Wayne (guitar):I started at age 12. My father always played guitar and always had it available. 12 was the magic number for me to dive headfirst into this world of music and I've never turned back. Angus Young is my absolute guitar hero and only ever played straight through his amp. It was then I realized I was going to roll the same way ;).
Frank (vocals): I started playing guitar at age 12, and then drums and bass guitar as well as singing, after being around friends and family who play instruments. My musical style ranges from extreme heavy metal to soft rock to alternative to pop to hip hop to classical music and even musical styles from different cultures around the world. My music playlist library is an eclectic mix of diversity, from A-Z, and it definitely reflects upon my lyrics and singing style.
Bryan (Drums): I started with music at around 10 years old after I began listening to bands like AC/DC, Metallica, and Green Day and began taking drum lessons. My sound really developed when I got into bands such as Rush, Avenged Sevenfold, Van Halen, Foo Fighters, and Pantera. I have always been heavily influenced by the bands I am listening to and it reflects in my playing and in the songs we write.
Tony had thought up the name Broken Past and the meaning behind it is we all have some kind of broken past in our life from thing that have happened in our lives.. we have all had some sort of broken past.
2. What do you want people to take away from your music?
Our music has a lot of heavy heart and soul to it.. everyone one of our songs tell some story or something from our lives that has sculpted our song and our music.
3. How would you describe your sound to the average listener?
The best way to describe our sound is a mix of Black Label Society meet Black Sabbath meets AC/DC. We have our own drive and our own sound. I guess you'd have to sit down and check out some of our songs. We are on our own path of music.
4. Who are three bands you'd like to tour with?
Well that;s a tough one there. Honestly we would love to tour with Black Label Society, Accept would be right up that alley as well as honestly any Metal bands would be great to share the stage with.
5. How has Covid affected what you do?
You know we are pretty fortunate here we have our own studio. W.C. Studio named after our late brother and guitar player William Carpenter who lost his battle with cancer. But we all live relatively close so we can always get into the studio to work together. It's for sure put us back on playing out and out of places we used to play. Some didn't make it through covid, but we are still hitting the ground running and trying to show everyone what we have to offer.
6. What's your take on the current state of Rock/Metal?
It's kind of a tough one to answer to be honest.
7. What's the current music scene like locally there in New Jersey?
The local music scene nowadays is tough. There's not a lot of clubs to play at, we have our hands in a few, but it's slim pickings. It's not how it used to be.
8. What's your take on the royalties that streaming services pay out to artists?
Honestly we haven't reached that point yet. We're just happy to get our music out there. Maybe one day we'll get to that point.
9. What's next for Broken Past?
We're currently in the studio with John "jd" Deserve of Black Label Society, recording our new full length CD and we are working on pushing Broken Past to a whole new level. The new tunes you're truly gonna hear what Broken Past can bring to the table. Be ready to hear us around the world.
10. Any shoutouts?
We would like to give some shout outs to John "jd" Desevio, my son Ray Ray, my dad RIP Ramon Rodriguez, may they RIP, Billy and Lori Chavis, William Carpenter (RIP), Chris Scherzinger, Frank and Will Capell, my Aunt Pixie, Turbo and Mama Shatesky.
Shoutout to Wayne P. White aka PA.
Shoutout to Rob Rockafellow, Donna Stager and John Stager, Ethan Murphy, Spector, Spectraflex cables, InTune pics, The Milkos, Tom Heres, Frank "Minister of Metal" Tonra, Chris Homeny, and Artie Magli.