Exiler talks their start with music, the Spain music scene and much more.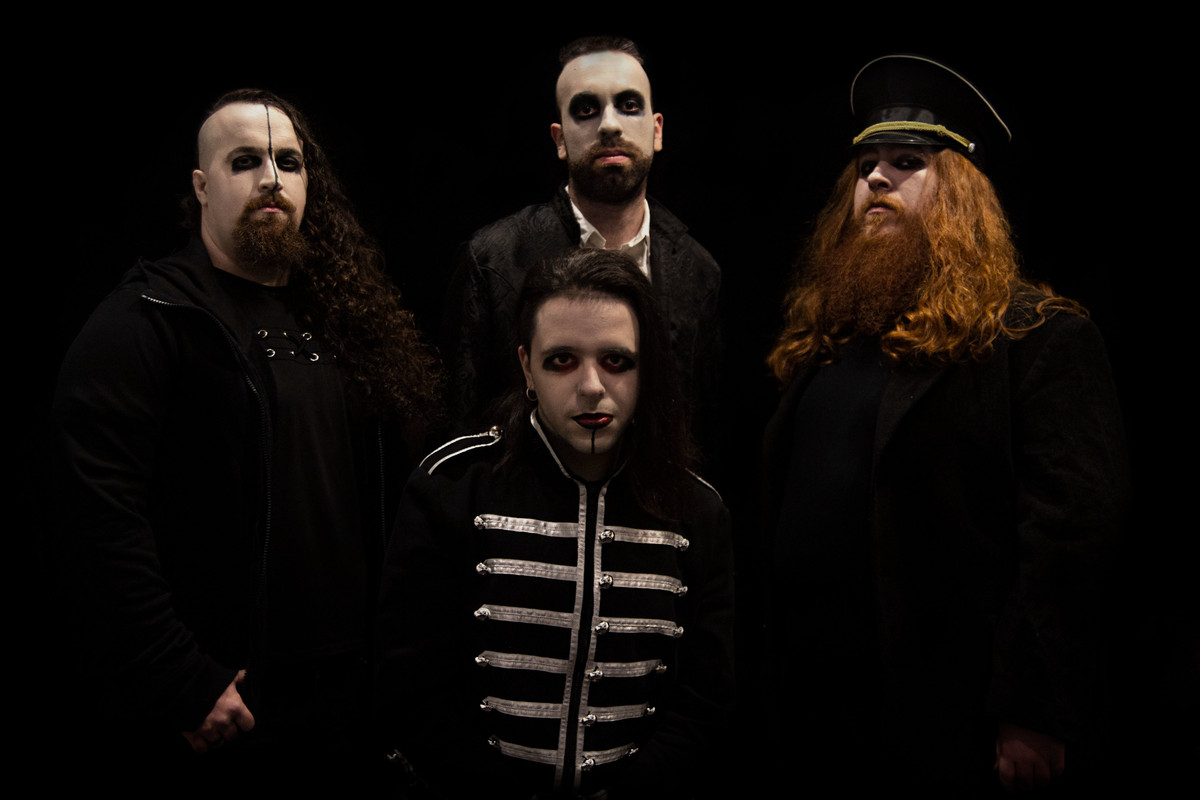 www.facebook.com/exilerofficial
Sounds like: Industrial/Goth Metal
From: Spain
1. How did you get started with music and how did you develop your sound? Who thought of the name "Exiler" and is there any meaning behind it?
Juanma: I started playing drums in a heavy metal band, and later I played the guitar and started singing in a Thrash Metal band. Playing different instruments and styles is very enrichment because you get many inputs that help you to create your own music, and Exiler started with a different style, we were a Thrash-like/Alternative Metal. We embraced the Industrial later.
Raúl: Since I was a kid I was fascinated by electric guitars, I received my first electric guitar when I was 12, but I didn't take it seriously until I was 18. I played in 2 bands until I finally joined Exiler in 2021.
Felix: As many, when you are 15 and feel lost you get closer to music in which you feel identified, and it happened to me with Marilyn Manson and Rammstein. Then I realized that I wanted to play music also and I chose the bass.
Oli: When I was a kid I was attracted by the percussions of the Eastern Week´s band that we have in Spain, so I had a lot of plastic drums. When I grew up I joined to one of those bands, and eventually I started with drums.
Juanma: The name "Exiler" simply came, I was looking for a name that could say how the music that we play is. "Exile" is a term that always hides dark reasons behind, so I added "-er" that would mean "the one who exiles the rest". I think that it sounds dark, and even polemic, so it was perfect for the band. Also, I was banned from my previous band, so it was funny to me be the exiled exiler.
2. What do you want people to take away from your music?
Oli: I love when people sing the chorus of the songs and they remember them.
Raúl: Feelings, I think ech person will feel different emotions troughout our music and that's something quite interesting. I also think our music is pretty energetic and true, so It's like a way to make our audience to stand up against society and some thoughts.
Félix: I would like that people feel the vibes of the songs and enjoy our bizarre style.
3. How would you describe your sound to the average listener?
Raúl: Energetic, dark and modern. With a big variety of sounds.
Oli: Exiler has an unusual mix of sounds, with growls but melodies, and raw riffs with cool synths.
4. Who are three bands you'd like to tour with?
Juanma: All we have our particular preferences, but being realistic I would love to play with Pain, Deathstars or Lord of the Lost.
5. How has Covid affected what you do?
Raúl: A lot of shows had to be postponed, when shows started again there were problems with the capacity of venues and the distance between people in the crowd, luckilly everything is going back to normal faster than what we thought.
Juanma: It stopped and delayed everything, we had many projects that we were going to develop, but everything stopped for two years and now it is simply too late to retake them. We have to look at the future and some of them will be readapted and other will be lost.
Félix: It affected on two different ways: On one hand, we missed playing together, gigs and that stuff; but on the other hand, we had time to improve our techniques and trying new things.
6. What's your take on the current state of Industrial/Goth Metal?
Juanma: I think the style is apart from the others: too "techno" for some people, too metal for the others, so it is in a limbo where some few people love it. But it is very innovative since you can include a lot of different instruments on it, and you can mix orchestral parts with hardbass for example, I love that variety and it is interesting for us to play.
Félix: I think we are seeing the end of the big industrial metal bands like Rammstein, Oomph!... But this is a general theme in metal, old bands are sadly disappearing. Luckily, a new wave is coming with bands like Lord of the Lost and the comeback of Gothminister.
7. What's the current music scene like there in Spain?
Raúl: It depends of the city, but in general right now I think metal is an underground scene. There was Spanish Metal wave in the early-mid 2000s with bands like Saratoga, Mago de Oz or Warcry, but I think there will be a new wave sooner than what we think because new spanish metal bands are emerging with a new sound and exploring new horizons.
8. What's your take on the royalties that streaming services pay out to artists?
Oli: It is sad when you see that musicians don´t get any reward to their efforts, to their art, and all the dificulties that we and theyhave to face.
Raúl: I think it's a really bad system. Artists take a lot of time and money composig, recording and rehearsing and they get paid almost nothing by streaming services. Even very big artists with millions of listeners have complained about how low their income from streaming services is, so you can imagine how is it going for smaller artists.
9. What's next for Exiler?
Juanma: We have many things in mind, but for now, we only can say that the third album is coming and we hope this time we can release our full material, because it is going to be wild.
10. Any shoutouts?
Juanma: Thank you to From the Depths for this opportunity, it is amazing joining forces with you and I think that the best is yet to come. And to the people that follow us, thank you for being there, we will be soon with you all, and we´ll bring our new toys with us.