The Lost & Found talks about their signature sound, their "Plastic World" release and much more.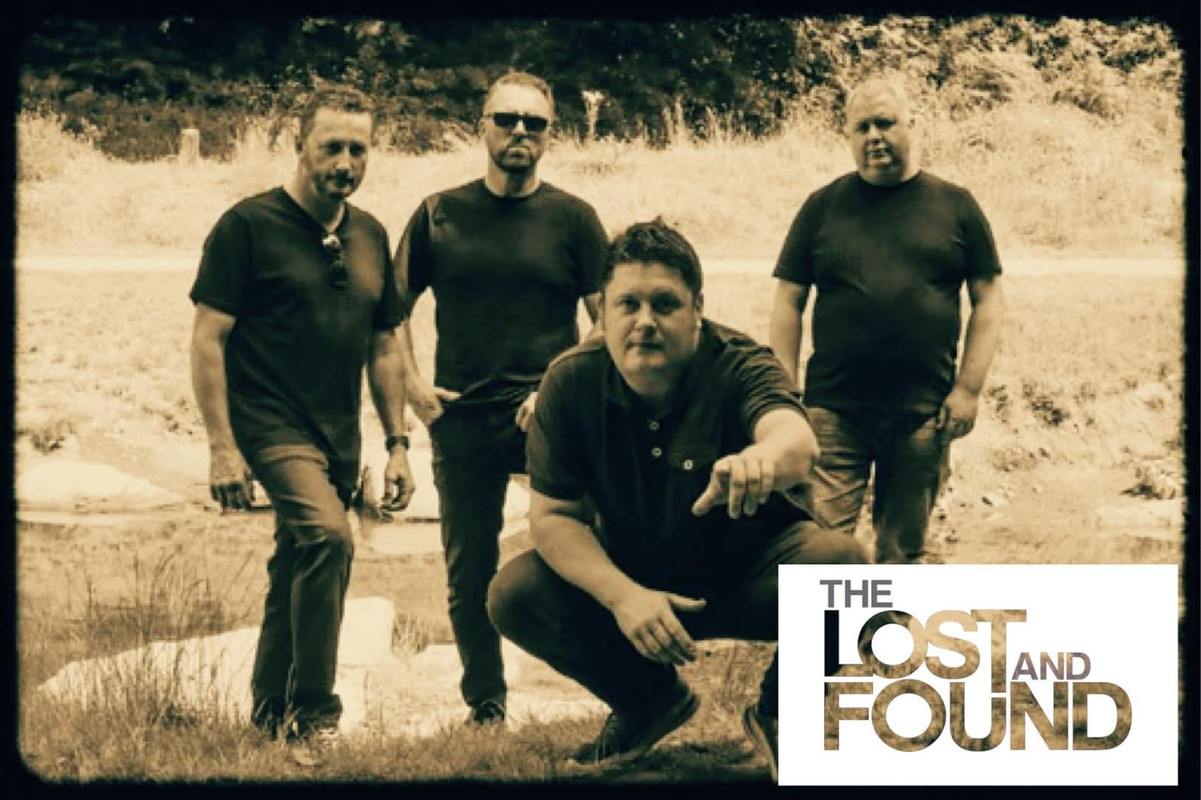 www.facebook.com/LostandfoundCardiff
Sounds like: Rock
From: United Kingdom
1. How did you get started with music and how did you develop your sound? Who thought of the name "The Lost & Found" and is there any meaning behind it?
Martyn Edwards 'Edd' (Lead Singer) started the band back in 2014, after performing some acoustic shows where he met Mike O'Neil (Bass) and then a year later Jon Davies (Lead Guitar). The band have gone through some changes, but welcomed Lee Nicholas (Drums) on drums before the recording of 'Plastic World'.
The name was thought of by Edd, as he had a song by the title name. Which is about the ups and down of daily life, but you need to fight on.
2. What do you want people to take away from your music?
We want them go enjoy the music, get the message we are trying to get across is songs. Hopefully they will stick with and join us on a journey as we 'keep on searching'
3. How would you describe your sound to the average listener?
In simple terms- a guitar Pop Rock band. In not so simple terms - an eclectic mix of melodic arrangements incorporating influences derived from all genres around the Pop Rock world whilst emphasising vocals and harmonies as priority.
4. Who are three bands you'd like to tour with?
Foo Fighters, U2, and Alice Cooper.
5. How has Covid affected what you do?
It was all such a strange and frustrating time. We all wanted normality in life as we are all working class lads. There was no work and most importantly, no jamming or gigging. But it also give us time to start writing again. Thats when Edd said 'right we are going to get an album done'. Along come "Plastic World".
6. What's your take on the current state of Rock?
Whilst Rock is thriving and there seems to be a new lease of life from bodies that support the scene such as Planet Rock and the new wave of Classic Rock, the scene is still crying out for the next evolution and development. Although there is definitely a positive development in sound, I think there's room for improvement in songwriting in general. Most are sticking to old formats mainly because they're tried and tested instead of taking the listener on a broader journey.
7. What's the current music scene like there in the UK?
There are some great new and young bands over here, but I do fear they get overlooked by bands which have a big financial backing .
8. What's your take on the royalties that streaming services pay out to artists?
It's pretty poor and a sad state of affairs, but its the only way you get your music out there and get heard unfortunately.
9. What's next for The Lost & Found?
We take on a few local gigs and some festivals around the UK. We are to continue the promotion of "Plastic World".
10. Any shoutouts?
Shout outs to all the people who have listened to the album, followed us on social media, come to watch us live and our pals Shiiine On. Keep On Searching folks.