Herratik demolish all who oppose with their "Compromise Gone" album.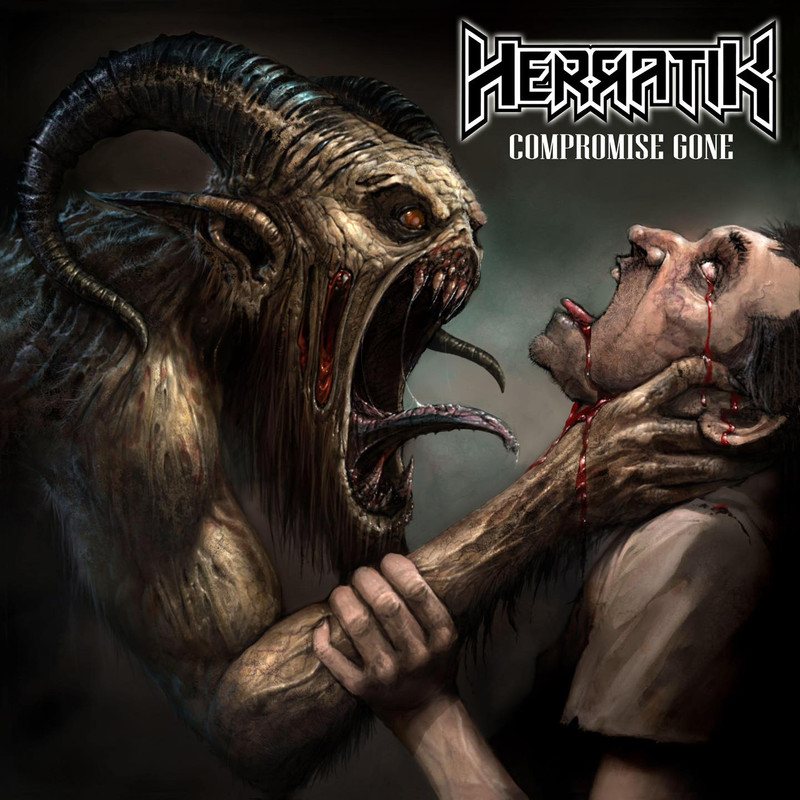 www.facebook.com/herratik.metal
From: Australia
Sounds like: Death/Thrash Metal
"Intro" sets the stage for the album with its buildup of atmospheric, march like instrumentation. The minute and a half long instrumental does a good job of setting the tone. "Enough" blasts right in with the force of a thousand sledgehammers. The carnage it creates is awe inspiring as the riffs swirl to astronomical measures. The guttural vocals bring to mind the early days of Parkway Drive in its aggression. The track grabs the listener and doesn't let go. "Bottom Feeder" doesn't pull any punches as the track keeps the breakneck pace moving at high speed. There's more Thrash like tendencies on the track for sure. "End of Compromise" keeps the circle pits moving. The track has more groove than the previous track but keeps that intensity free flowing. "Closed Book Open Wrist" slows things down a bit. The track takes a more Symphonic Metal tone with its more spoken word vocals and layered instrumentation. There's an eruption of Metal past the one minute mark that gets things back up to chaotic levels. The guitar solo later in the track is a tremendous touch to add that depth even more. The track overall has a lot of different influences. "Talk Much...Say Nothing" has that solid bounce factor to it. The guitar solo takes a bit to get going but once it hits its stride, it really helps transition the pacing even heavier to close it out. "Filth in Numbers" just goes all out for two minute. It's crazy bonkers in its heaviness. The two stepping during the last minute should be a sight to see. "Good Things Come to Those Who Hate" is pure Metal through and through as everything works quite well in staying fresh as the eighth track on the album. "The Fall" continues down the Thrash side of things as the instrumentation is in the forefront more than anything else on the track. The track sets up the closer quite well. "The Zone" wraps up things perfectly as it gives a good summary of what the band is all about. It's been quite while since this album release and with new music set to be released soon, this is a band that heavy music lovers need to keep their eyes and ears on.
Verdict:
Herratik demolish all who oppose with their "Compromise Gone" album.