Generation Underground blast the doors off the Hard Rock/Metal scene with their new full length album.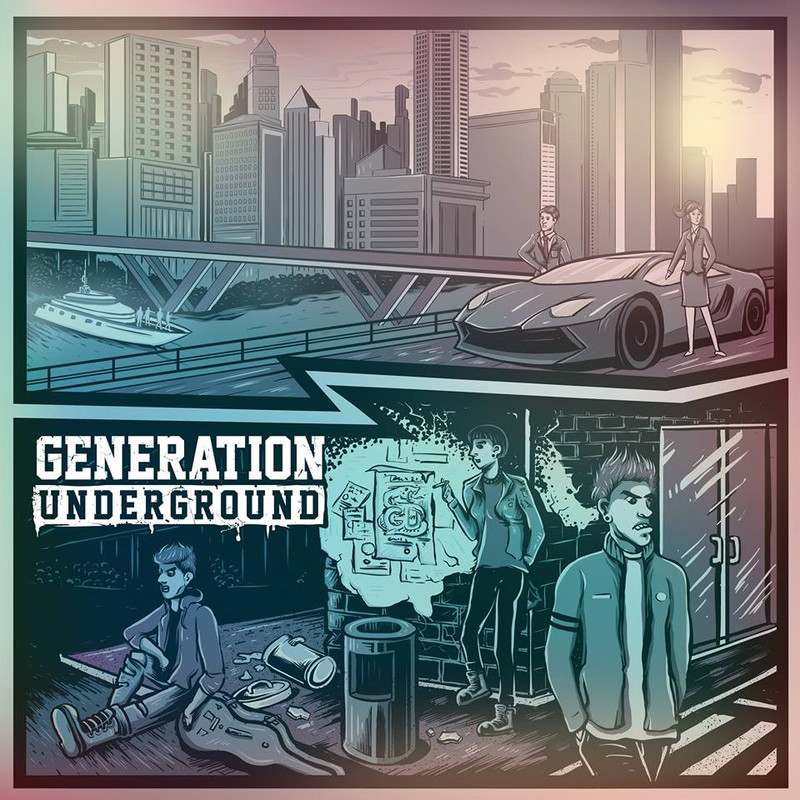 www.facebook.com/generationundergroundband
From: Old Bridge, NJ
Sounds like: Hard Rock/Metal
Generation Underground intend to be loud and brash and to get people to listen. With their new full length album, they're right on track with their intentions. The opening "Intro" is a track that is short and ambient in nature. "Greedy Bitch" has an aggressive sound right from the get go. The chugging onslaught doesn't let up. The chant like chorus is catchy. The breakdowns on the track are crushing and will be a headbangers delight of a track. "House Of Hell" has a Godsmack feel to it. The overall vibe on the track is dark, angry and just wanted to purge out the negativity. The chorus really rises up and takes control. It's a top notch track for sure. The single "Y" starts off with some crunch to get things going at a nice Hard Rock clip. The track features anthem like tendencies while maintaining an almost Nu Metal vibe throughout. While the lyrical content might be a little harsh at times, it's almost Punk Rock in its nature with the "in your face" type honesty. "Danny Nightmare" is an interlude that features Danny Worsnop from Asking Alexandria shouting out the band. "Nightmare Never Ending" has a near Nu Metal sound that permeates the track brings to mind early Papa Roach or even Limp Bizkit. It's heavy but still is easily accessible. "Spineless" is a massive sounding track that obliterates everything. The track takes things up a few notches and really lets loose with what the band is truly capable of. "Slaves To The Fronz" is another shoutout interlude, this time from Chris Fronzak of Attila. "Slaves To The System" is groove-tastic. There's definitely a Disturbed influence on the track. It's a Hard Rock driven track that teeters on Metal as it'll churn up some mosh pits for sure. "Drowning In Myself" takes a bit to get going but once it does, my goodness. The Korn like riffs keep things heavy throughout its runtime. The mosh-ability of the track is off the charts. The closing track "Donald's Pain" shows off a different side of the band is it's strictly acoustic. The softer style works as the emotion pours out from every note. It's quite the closer and wraps things up quite nicely for this gem of an album.
Verdict:
Generation Underground blast the doors off the Hard Rock/Metal scene with their new full length album.