137 talks about their sound development, the current Metal scene and much more.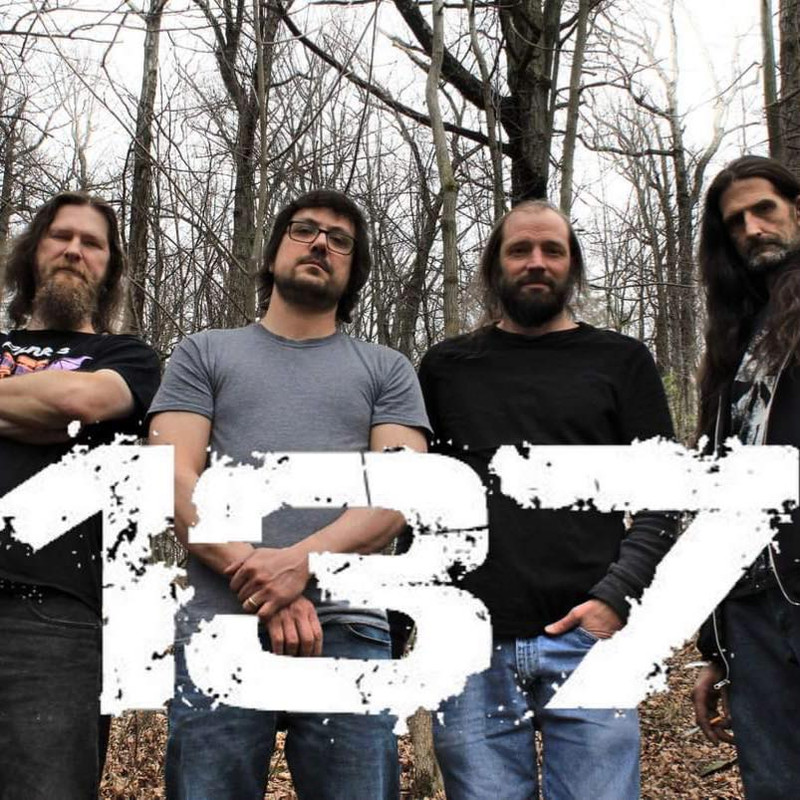 www.facebook.com/137metal
From: New York
Sounds like: Metal
1. How did you get started with music and how did you develop your sound? Who thought of the name "137" and is there any meaning behind it?
Keith (Bass/vocals) - I saw that made-for-TV Kiss movie "Kiss Meets the Phantom of the Park" when I was 9 and it changed my life. My mom asked me to record it cuz she fell asleep & I watched it probably twice that night & at least once a week for months. Blood, lasers, fire & explosions all while playing instruments....what could be more perfect than that? When I later discovered bands like Black Sabbath & Type O Negative I fell in love with the "low & slow" sound so incorporated that into my song writing.
As far as the name 137, I like to joke that it's how many people have been in the band! But really for me it's like a numeric Yin & Yang. Instead of black & white it's the common number for bad luck "13" and the common number for good luck "7." I also like that the name doesn't give any preconceived notions of what the band sounds like....you have to listen and find out for yourself what it's all about. But most importantly, the damned number pops up everywhere! You'll start noticing it too now in your everyday life. Like next time you get your change back & it's $1.37 or you look at the clock and it's 1:37.
2. What do you want people to take away from your music?
Keith (Bass/vocals) - Wow, I haven't heard anything quite like this before.
3. How would you describe your sound to the average listener?
Keith (Bass/vocals) - It doesn't fit into one specific genre & doesn't sound like another band that you can probably think of off the top of your head. All my favorite bands (Type O Negative, Black Sabbath, Helmet, Pantera, Led Zeppelin, Kiss, etc) didn't sound like anyone else, so I'm trying to keep on with that tradition when I write a song.
4. Who are three bands you'd like to tour with?
Andy (Guitar) - They're all dead.
5. How has Covid affected what you do as a band?
Andy (Guitar) - Well...We were pretty careful, then I got a headache on the final video shoot for "What Doesn't Kill You." Unfortunately I gave Keith and his whole family the COVID. Sorry y'all. No one was injured too bad in the making of this video.
6. What's your take on the current state of Metal?
Keith (Bass/vocals) - Could always be better, but there's a lot of support out there. Plenty of people to remind you that it's never going away.
7. What's the current music scene like there in New York?
Andy (Guitar) - The Rochester area has a very diverse music scene. Very fortunately one of them is metal. There is a big party we go to every year (but not last year) where almost everything is played and almost everyone loves all of it.
8. What's your take on the royalties that streaming services pay out to artists?
Keith (Bass/vocals) - The streaming services are definitely making out like bandits.
9. What's next for 137?
Andy (Guitar) - Getting the fuck out & playing a show! We haven't played a live show in way too long because of Covid, especially since the band's lineup hasn't changed in over 2 years, Covid has been about half that time.
10. Any shoutouts?
Andy (Guitar) - Shoutouts to my family who have tolerated me for this long. Ben's Bashes in the woods, The Bug Jar and California Brew Haus (both in Rochester NY) for being my favorite places to play. Keith's daughter Jasmine for making one hell of a kick ass video for "What Doesn't Kill You" our latest video.