Last Wish (Hard Rock) - Pennsylvania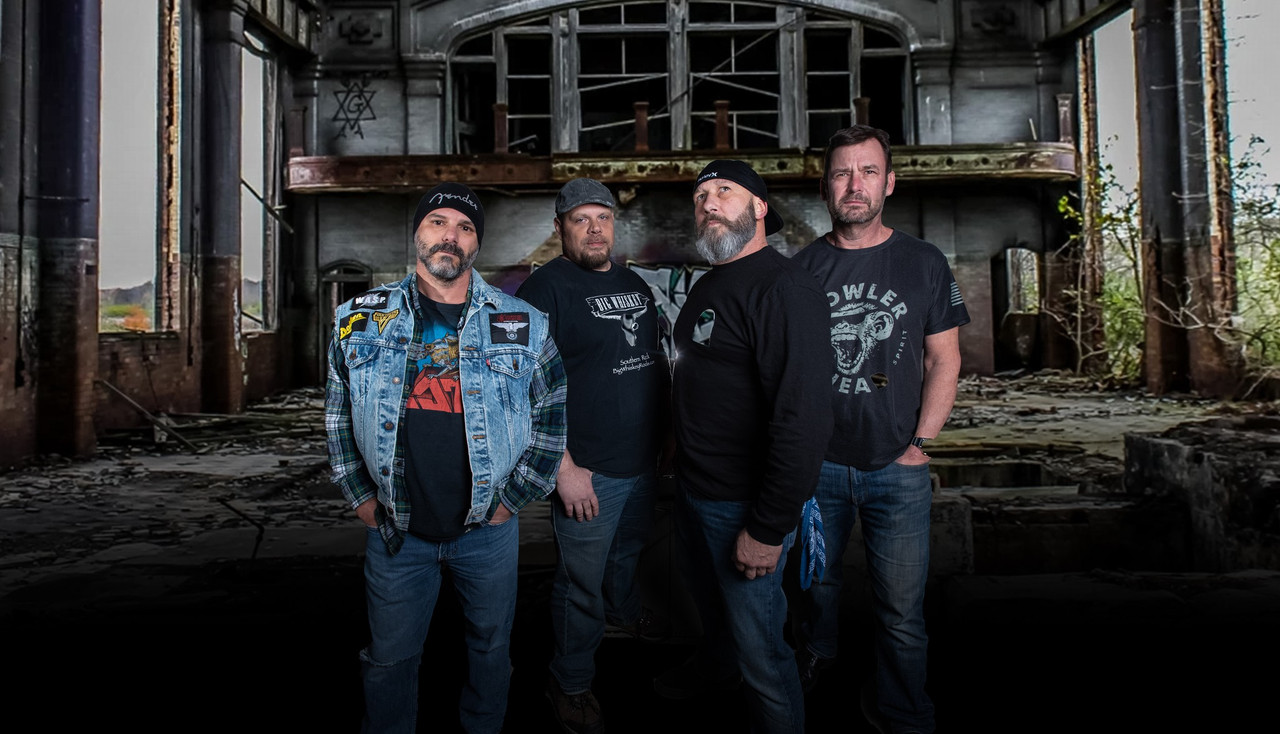 Instagram Page
Last Wish is a Hard Rock band just north of the Philadelphia area in Bucks County PA., comprising Tommy Monach on vocals, Mike Peters on guitar, Billy Mendenhall on bass, and Brad Maurer on Drums. Our sound is a cross between 80s Sunset Strip Hard Rock and the New Wave of British Heavy Metal (NWOBHM). We are heavily influenced by those groups of that era (Ratt, Motley Crue, Dokken, Saxon, W.A.S.P, Tygers of Pan Tang, Warrant, KISS, KIX, Bulletboys, L.A. Guns, Motorhead, Helix, Roxy Blue, XYZ, and Skid Row) to name a few but not all.
We are currently playing shows to support our "Careful What You Wish For" album which was released in January 2023. Our song "Alive and Kickin" was a regional winner of the Jack Daniels Battle of the Bar Bands contest and "If It's Too Loud" is featured weekly on the Metal Meltdown radio show on
https://www.craniumradio.com
"Nice hot recording - traditional Hard Rock. Early 80's NWOBHM sound in some spots".
-Interview- (8/29/23)
1. How did you get started with music and how did you develop your sound? Who thought of the name "Last Wish" and is there any meaning behind it?
Last Wish was Mike's (Guitar) and Billy's (Bass) idea, who are also currently in a southern rock tribute band and wanted to do original music. Mike had a bunch of songs written and brought in Tommy (vocals) once all the music was recorded to lay down the vocal tracks. The group was solidified after Brad (drums) joined.
The name Last Wish came from Mike and it really describes what this music and band is, a Last Wish to make original music and see where it takes us.
2. What do you want people to take away from your music?
That they would want to listen to it again and spread the word. To add it to their musical collection. To get to know the music and be able to sing along to it. Make them feel like they took a trip back to that time to the 80s when Hard Rock and Metal ruled MTV and Radio.
3. How would you describe your sound to the average listener?
Classic 80's sunset strip Hard Rock/Metal vibe meets New Wave of British Heavy Metal (NWOBHM).
4. Who are three bands you'd like to tour with?
I can name 30! But here are 3: Ratt, Motley Crue, and Saxon.
5. How has Covid affected what you do?
COVID actually helped to prioritize and focus on actually writing and recording the album that we put out.
6. What's your take on the current state of Hard Rock?
Rock isn't dead that's for sure, it just isn't mainstream. There are still a lot of bands from the 80's heyday still putting out albums and touring and there are a lot of newer bands like us that continue to wave the flag for Hard Rock and Metal music.
7. What's the current music scene like there in Pennsylvania?
Rock is underground in eastern PA there are not a lot of original venues for bands just starting out. The bands that we have played with have been great and supportive. But I will say that most places want to see how many FB followers you have. It's a catch-22.... can't play without a following, hard to get a following without playing out. The scene is also geared toward cover and tribute bands.
8. What's your take on the royalties that streaming services pay out to artists?
If you are not a big band you are not making any money. At this point, it really is for the love of the music. Streaming is so accessible to the listeners that you can literally listen to anything, any time and anywhere.
9. What's next for Last Wish?
Work on new songs for the next album. Continue to get the current music out there and play live as much as possible.
10. Any shoutouts?
Yes, a big shoutout to Wendy Chandler (the Metal Mistress) who hosts the Metal Meltdown show on
Cranium Radio
for supporting us and kicking off her show with our song "If It's Too Loud".