Wired for Sound (Grungy Punk Rock) - New Hampshire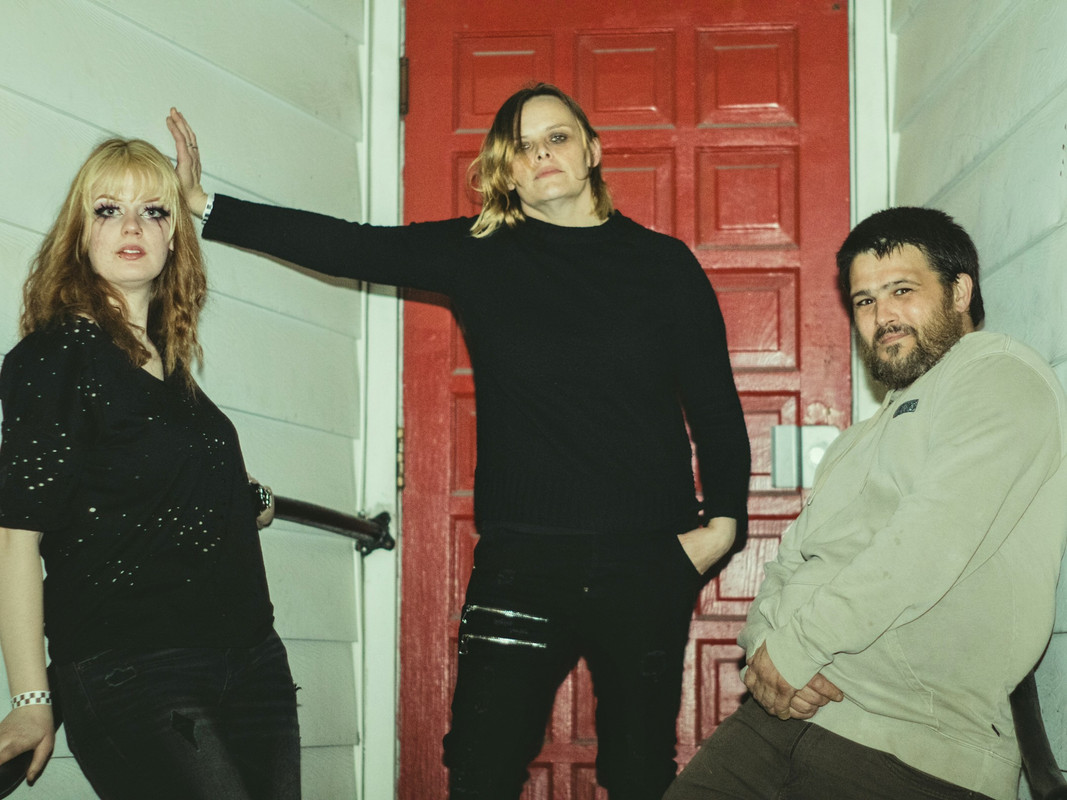 Wired For Sound is an original grunge rock trio hailing from the heart of New Hampshire. Heavy, shredding guitar licks, powerful punk inspired vocals, and an innovative, yet precise, rhythm section come together to produce a high energy sonic surge sure to stimulate your senses! Formed in 2016 Wired for Sound has been two EP's out "Catharsis" and "Choke" and has been playing venues throughout New England.
-Interview- (8/24/22)
1. How did you get started with music and how did you develop your sound? Who thought of the name "Wired for Sound" and is there any meaning behind it?
The three of us pretty much started playing music as kids. Jessica started playing guitar at the age of 14 learning by ear. She sang in chorus throughout her school years. Joe started playing drums at 16 years old his first song he played on drums was possum kingdom by the Toadies. Bassist Meghan started music early learning piano, guitar, and bass.
Jessica came up with the band name Wired for Sound during a band practice we were tossing off names to each other. We didn't want to have to explain what our band name meant we wanted something to the point. Jess just said how about Wired for Sound and we were all like ya! Thats a killer name!
2. What do you want people to take away from your music?
We want people to feel everything we put into our music and maybe they can relate to us in some way and find a connection.
3. How would you describe your sound to the average listener?
Our sound is grunge mixed with punk and a slight touch of metal.
4. Who are three bands you'd like to tour with?
Queens of the stone age, L7, and The Pixies.
5. How has Covid affected what you do?
In the beginning of Covid we couldn't play any shows, so everything became more virtual which was hard to adjust and kind of depressing. We practiced and recorded a lot. Not being able to look out and see people rocking out, or bopping their heads, feeling their energy. Nothing compares to performing at a venue. Online kept us somewhat sane but we are happy to be able to play out again.
6. What's your take on the current state of Grunge/Punk Rock?
I think there are some great bands out there that need some recognition, things become very commercial and bands that are really really good nobody even knows about them.
7. What's the current music scene like locally there in New Hampshire?
We have some killer local bands but it's hard to get people out to see them. We see awesome talented musicians play to an empty room. Nh needs to go see and support their musicians more. We go to Boston and people there love to go out and see bands and the bars and venues are packed. Maybe it's covid still making people clam up about going out? The music scene is here it just needs some love.
8. What's your take on the royalties that streaming services pay out to artists?
As long as our music is out there and people can access it we are not hung up on royalties. If your selling your music then you should be getting paid. If you pay for a service just to get your music played on their platform then why should they keep any percentage of what someone pays for a song or album? They already are being paid for you to use their app.
9. What's next for Wired for Sound?
We are booking as many shows as possible, working and recording new songs, with a music video coming up this fall.
10. Any shoutouts?
Shout out to all our supporters and fans! Relix Magazine, Trev from The Struggling Artist Podcast, Amanda Stahle who has done killer photography and video for us, Corey Halliday who does all our mixing and mastering. Thank you!