Pinky's Brains (Punk) - West Virginia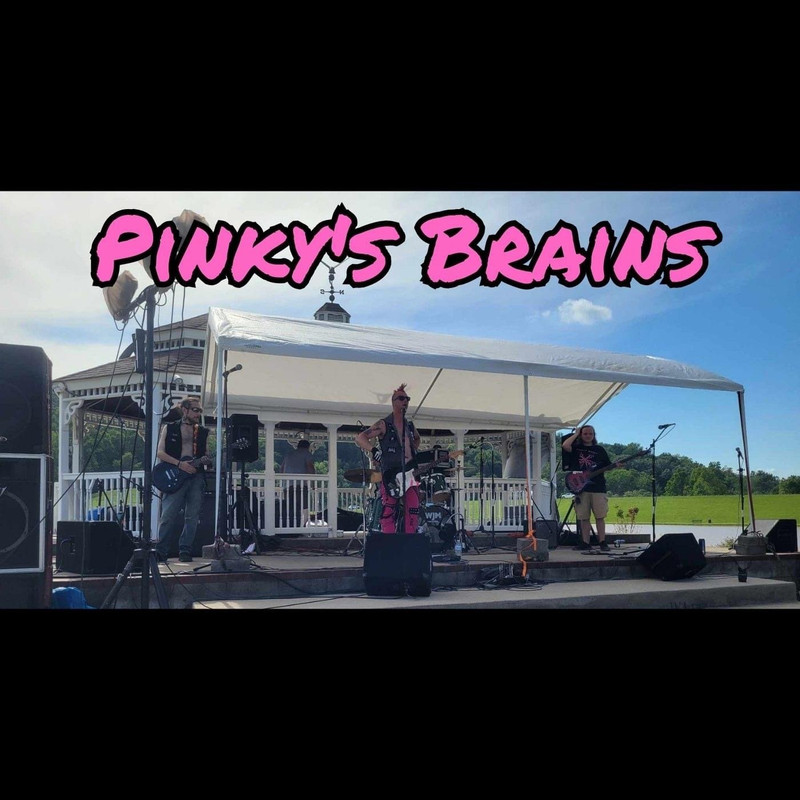 Punk Rock band from Saint Albans, WV.
Justin Scalia: Vocals/ Guitar
Austin Deel: Lead Guitar
Nick McGrew: Bass/Backing Vocals
In 2016 after a few disbanded projects Justin was on the search for like minded musicians. He met Rt at work, after talking one day Rt invited Justin over for a jam session. Everyone was clicking at the first jam. A few weeks later the next time they all got together, Justin and Rt started coming up with lyrics. "One of us would come up with something a line or a chorus and the other one would help build off of it it's pretty cool"- Justin "We came up with about 10 different songs in a couple of weeks. Our creative minds were just clicking once we got focused on song writing"-RT In the fall of 2017 they went to record their first album. Released in April of 2018. Facing some tragedy along the way the band kept moving forward and announced their first headlining show in sept of 2018. in 2018 Jeff Morris left the band. In 2020 Justin recruited Mike on drums after responding to an add. In the fall of 2021 Nick joined the band on bass. In the Spring of 2022 Nick Mcgrew parted ways with the band, Justin S. switched to Bass. In the Summer of 2022, Justin Velez Joined on drums, Mike Moved to Guitar. In September of 2022 Mike left the band to take care of his family. and Jake parted ways. In January of 23, Nick Mcgrew rejoined on bass, and in July of 23 Austin was recruited on lead guitar. Currently in the process of recording and releasing new music.