Neostem talks about their unique sound, upcoming plans and much more.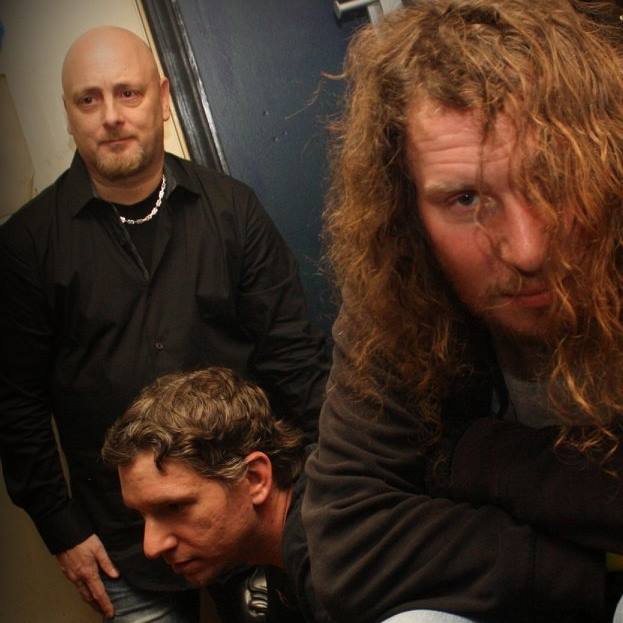 www.facebook.com/neostem
From: Pittsburgh, PA
Sounds like: Rock/Punk/Metal
1. How did you get started with music and how did you develop your sound? Who thought of the name "Neostem" and is there any meaning behind it?
We come from three different musical backgrounds and each member puts their experience and influences into the music that we call Neostem. Whether it's a riff, a beat, bass line or a jam; a song is then molded and shaped. Ryan came up with the name. Neo = means "new" and Stem = means "typically rising above ground" which fits us that we thrive to create new, original music that will rise above and sprout new listeners.
2. What do you want people to take away from your music?
The realization that everything is not beautiful and flawless. It's real and raw.
3. How would you describe your sound to the average listener?
If you put Mudhoney, Butthole Surfers, Nirvana and The Melvins in a blender and drink it out of a Black Flag mug, you would get Neostem.
4. Who are three bands you'd like to tour with?
Ryan: Mudhoney; Matt: Hyde; Rob: Volbeat.
5. What are your three desert island albums that you'd never get tired of listening to?
Ryan: "Bleach" by Nirvana; Matt: "Presto" by RUSH; Rob: "Throwing Copper" by LIVE.
6. What's your take on the current state of Rock?
It's ever changing and evolving. There are many amazing bands and artists out there, you just have to do a little digging to find new music. Bands like Foo Fighters, Stone Sour, Judas Priest and Metallica are carrying the Rock torch. They are helping pave the way for younger bands that are trying to get their music out there.
7. What's the current music scene like there in Pennsylvania both locally and state wide?
Locally, it's on the rise and there are a lot of very talented bands that are making waves both locally and nationally. With bands like Code Orange, Anti-Flag, The Crowning and August Burns Red that are getting PA more noticed. There is a lot of talent across the state and hopefully it's recognized for it.
8. What's your take on legal/illegal music downloading?
Legal downloading is obviously the wave of the future and the way fans are getting their music. We are seeing more releases of singles and EPs now. The hard copies of vinyl and CDs which you can touch, feel and hold in your hand are now getting harder to find and is not cost-effective as it used to be. Illegal downloading is what it is.
9. What's next for Neostem?
We are gearing up for the follow-up to the"LiPiD" EP for an early 2019 release and we'll be recording at Razorblade Recordings once again! We are also looking forward to our new working relationship with From the Depths Entertainment. Neostem is going to kick it up a notch in 2019!
10. Any shoutouts?
Our fellow PA buds in Oceans to Ash and We The Unwilling; The Electric Crush radio show with DJ Punk & Judy, Rock Rage Radio with Lily Sixx, The Loudini Hard Rock & Metal Circus, Rock Pittsburgh Radio and First Angel Media. We appreciate you all!