Emerald Rage talks about their melodic Metal sound, the current state of Metal and much more.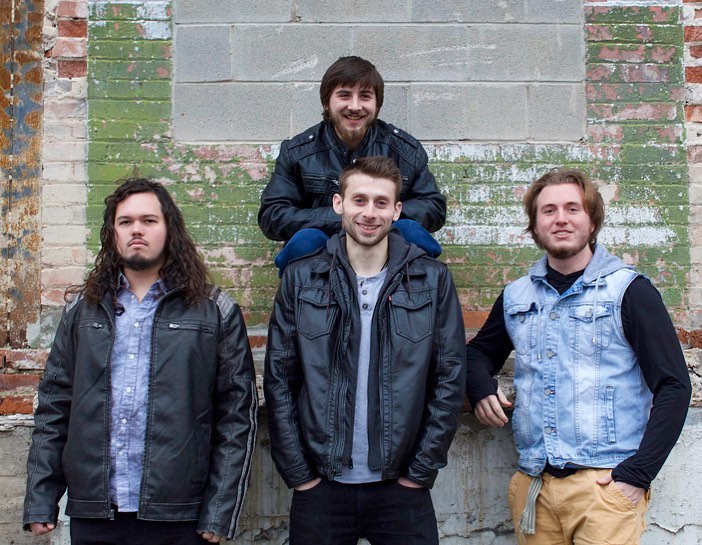 www.facebook.com/emeraldrageband
From: Akron, OH
Sounds like: Metal
1. How did you get started with music and how did you develop your sound? Who thought of the name "Emerald Rage" and is there any meaning behind it?
We combined a lot of different influences across the board, from Celtic/Nordic folk music to classical music to death metal and everything in between! The name "Emerald Rage" actually came from my dad. He played in a hard rock cover band in college with the same name, and I liked it! Since it wasn't in use, hey why not!
2. What do you want people to take away from your music?
We put a lot of effort and concentration in our music and our goal is to never repeat ourselves.
3. How would you describe your sound to the average listener?
Melodic metal, appealing to metal fans and non metal fans alike!
4. Who are three bands you'd like to tour with?
Sabaton, Iron Maiden, and Metallica.
5. What are your three desert island albums that you'd never get tired of listening to?
"Operation: Mindcrime" - Queensrÿche, "Somewhere in Time" - Iron Maiden and "Cryptic Writings" - Megadeth.
6. What's your take on the current state of Metal?
Plenty of underground artists I would like to see take the torch once the first generation of metal begins to hang it up.
7. What's the current music scene like there in Ohio?
Pretty lively all things considered. Not exactly a hugely populated area, but the talent is there and so are the fans!
8. What's your take on legal/illegal music downloading?
Has its ups and downs. Allows many artists a chance to share their music across the globe at a moments notice, but at the price of limited income.
9. What's next for Emerald Rage?
A full length debut album "High King", which will be released this year!
10. Any shoutouts?
Sure! Steven and Aberratus, Mike and crew from Aeraco! The boys in Syringe. Anyone we have had the chance of sharing the stage with through the times, and all of our friends, family and followers who keep us afloat!