Digital Escort (Industrial Rock) - Illinois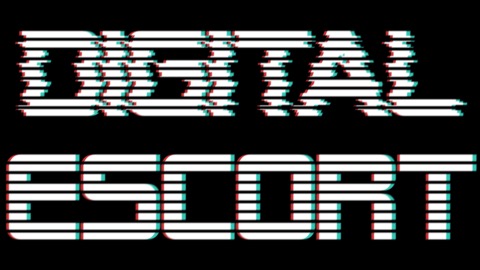 "F*ckstar" Single Review
"End of a Beautiful Beginning" Single Review
The track beging with swirling riffs that get the party started on a high note. The melodic vocals join the fray shortly after and bring with it a more smooth groove to the tempo. The soaring vocals take over the chorus and send it to an even higher level. The twists and turns of melody and heaviness stick out as the track keeps things fresh throughout. There's even a touch of later Taproot/Shiner/Smugface vibes as the track veers into a heavier Alternative Rock stylings later on to close things out.
Verdict:
Digital Escort pours rockin' emotion out with every note via their newest single.
-Interview- (7/21/23)
1. How did you get started with music and how did you develop your sound? Who thought of the name "Digital Escort" and is there any meaning behind it?
A couple of us had a few song ideas and posted a Craigslist ad and then we became a band. We were tired of going to the city for hookers, so we started looking online for escorts and hence Digital Escort.
2. What do you want people to take away from your music?
We just want people to have fun to our music and maybe make a baby.
3. How would you describe your sound to the average listener?
Naughty sexy Rock.
4. Who are three bands you'd like to tour with?
Nine Inch Nails, Puscifer, and Mindless Self Indulgence.
5. How has Covid affected what you do?
We took a break for two years and we should've been doing shows sooner and making new music.
6. What's your take on the current state of Industrial Rock?
It's closed for business but we'd like to bring it back.
7. What's the current music scene like there in Illinois?
Any time Digital Escort is not making new music, we would say that it sucks.
8. What's your take on the royalties that streaming services pay out to artists?
It doesn't matter to us. Bands don't make money from their music. You need to have awesome merchandise and do shows.
9. What's next for Digital Escort?
Real escorts.
10. Any shoutouts?
To sex workers and your mom.