Where Is The Key (Rock) - Wisconsin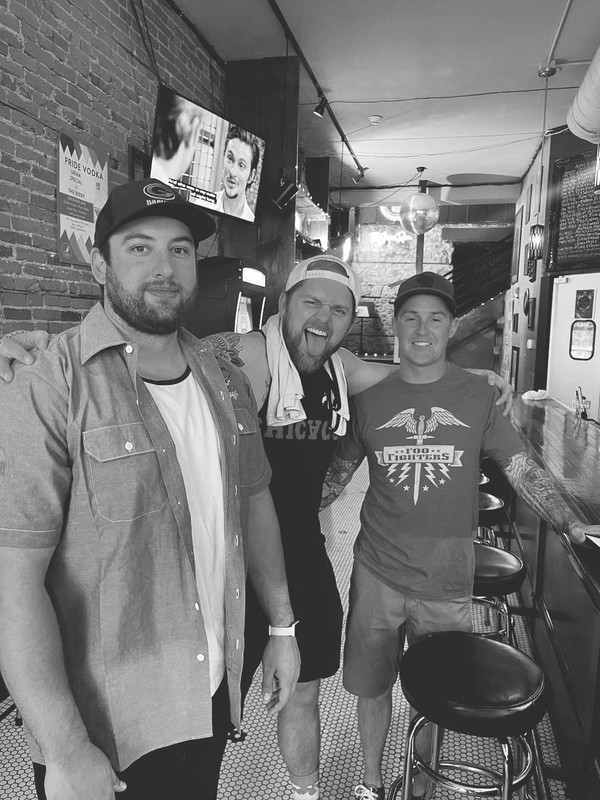 -Interview- (5/23/23)
1. How did you get started with music and how did you develop your sound? Who thought of the name "Where Is The Key" and is there any meaning behind it?
Our vocalist Jordan started out on piano and singing in sunday school before joining a band as a singer in high school. Tyler and Isaac both learned drums from Mauro Magellan of The Georgia Satellites. Tyler then self taught himself guitar. We developed our sound by playing music we'd like to listen to and not forcing a specific sound. The band name comes from a phrase our friend Jiri's son said while on a trip to England.
2. What do you want people to take away from your music?
We make our own music and don't have a specific way we want people to interpret it.
3. How would you describe your sound to the average listener?
Nu-metal/Post hard-core? It's really hard to put a specific genre down because we don't try to be a specific genre.
4. Who are three bands you'd like to tour with?
Breaking Benjamin, Deftones, and Chevelle.
5. How has Covid affected what you do?
It just made me realize how much we missed live music.
6. What's your take on the current state of Rock?
It's not popular enough right now but the fans of Rock are great.
7. What's the current music scene like there in Wisconsin?
Wisconsin has a great live music scene for small bands. It's a great community.
8. What's your take on the royalties that streaming services pay out to artists?
Wait artists are getting paid?
9. What's next for Where Is The Key?
Expanding our following through writing more music, playing more shows, and recording a demo.
10. Any shoutouts?
Shoutouts to Studio 301, The Rigby, Josh, Ryan, and Jason, Madison Music Foundry, Denise, and Tom and Julie