Midnight Crow (Heavy Blues Rock) - Wisconsin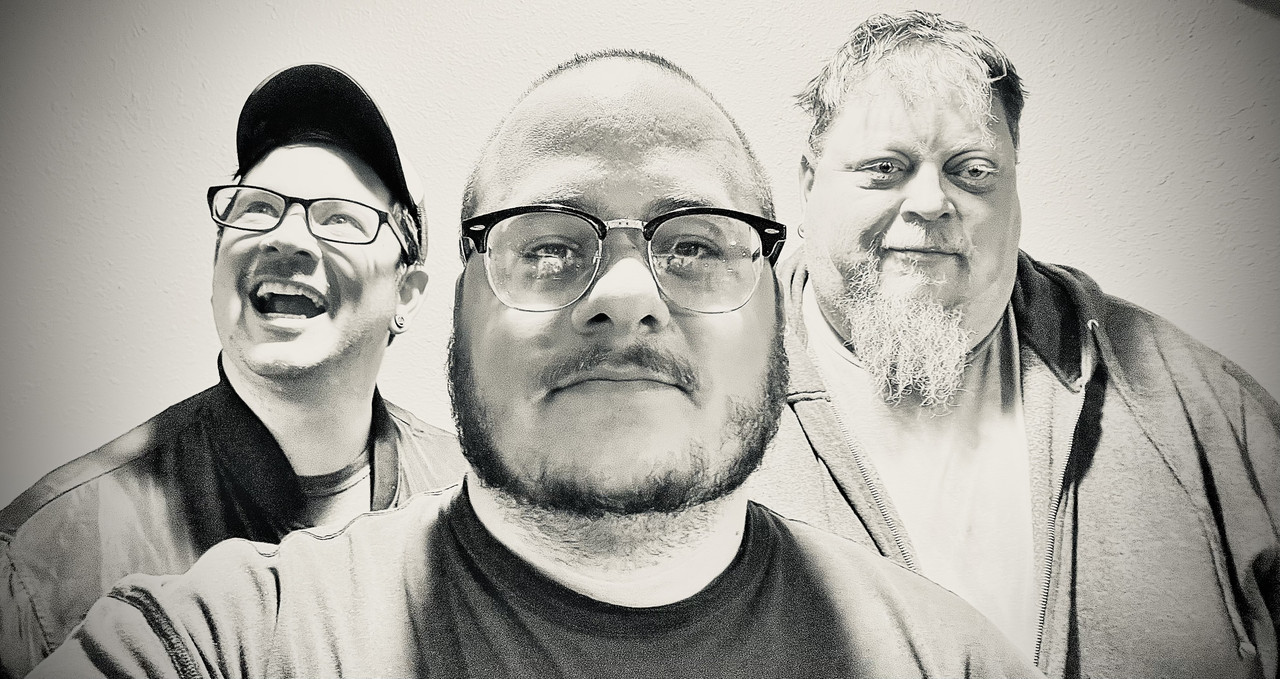 Midnight Crow, "the Midwest's heaviest blues rock trio" fronted by Stanley Gene Mindiola III, a tone driven self taught guitarist and award winning vocalist with Jeremy Welch, a well developed and well practiced bass player of over 20 years, drives the band with his heavy, technically driven bass lines and aggressive yet gentle approach to musicality, all while David DeMeuse, a seasoned drummer in many styles, is quite possibly the most entertaining drummer, not only to listen to, but to watch! Midnight Crow embraces the blues while adding their own edge and flair to their over driven riffs!
"Anthem Drive" Single Review
The track starts off right away with a banger of a guitar riff that sets the high adrenaline tone. The track sets in high gear as the first verse gets its footing with melodic Rock goodness. The super catchy vocals are easy to sing along to and grooves along with the tempo perfectly. The amped up chorus is perfect in its delivery to churn up the heaviness just enough to add that extra punch. Around the two minute mark, the bridge brings with it a tremendous guitar solo take center stage that transitions into a vocal build and eruption into a wall of that good ol' chorus.
Verdict:
Midnight Crow deliver all the Rock goods with their newest single.
"Buzzards Roost" Single Review
The track begins with some good ol' Southern Blues style riffs that take hold for the first thirty seconds or so before the vocals kick in. The steady pacing and melodies help create an easy to sing tempo throughout. After the midway point sees a guitar solo take center stage as it tries to unleash more depth. The overlying instrumentation and groove kicks back in to close out the track.
Verdict:
Midnight Crow keep the groove-tastic Heavy Blues Rock music flowing with their "Buzzards Roost" single.
"Boxcar Tourist" Single Review
The track kicks off right away with a high octane Blues sound that gets the party bouncing along from the first note. The vocals kick in and the hard crunch swirls around effortlessly. The rollercoaster chorus features tremendous range in the melodic vocals as well as crankin the instrumentation up a notch or two. The bridge around the two minute mark features a more distorted instrumentation sound along with a top notch guitar solo. The chorus joins back in and closes out the track in style.
Verdict:
Midnight Crow unleash that Heavy Blues Rock swagger with their newest single.
-Interview- (7/29/22)
1. How did you get started with music and how did you develop your sound? Who thought of the name "Midnight Crow" and is there any meaning behind it?
We all come from different musical backgrounds, from progressive rock to barbershop quartets, we take everything that we love from our inspirations and put it into our music. Heavy guitar riffs, melodic and driving bass, with drums that could change feeling at a moment's notice, it's not something you would expect from a 3 piece band.
Jeremy gets the credit for Midnight Crow's name, we were looking at another name that was similar, but it was taken. Jeremy said "Midnight Crow" and it was born. When a rooster crows at night, it means there is danger afoot, and we thought that fit us pretty well!
2. What do you want people to take away from your music?
A good time, that's it! Come to a show or listen to our recordings, and jam. Roll the windows down, turn the radio up and enjoy! We play music to have fun and you should listen to do the same!
3. How would you describe your sound to the average listener?
Midnight Crow is a 3 piece blues inspired rock trio bordering on metal that you wouldn't know is 3 people.
4. Who are three bands you'd like to tour with?
Candlebox, The Black Crowes, and Dirty Honey.
5. How has Covid affected what you do?
Not much honestly, it allowed us to take a step back as a group and individually to work on ourselves as musicians separately and together, It has given us the opportunity to grow and perfect the Midnight Crow sound which... is more of an attitude.
6. What's your take on the current state of Rock?
It's alive and well, but it's NOT getting the mainstream coverage it deserves. With groups like Dirty Honey, Joyous Wolf, Monster Truck, Jared James Nichols, (we could go on) Its hard to look past, and we look forward to what the future holds.
7. What's the current music scene like locally there in Wisconsin?
It's groovy, alive and well. Almost every community will have shows filling the night air with music any given weekend, it's quite awesome. Not only does it give the listener options on where to go, but it allows bands and acts to appeal to new people almost accidentally, and that's a thing of beau
8. What's your take on the royalties that streaming services pay out to artists?
Well, it's pretty awful honestly and borderline shameful. When independent artists put in the time, dedication, and money to produce the music we upload to those providers, it would be nice to see reciprocation, not $0.04 for 500 plays. But, it is a business after all?
9. What's next for Midnight Crow?
We will be at Cherry Pit Studio in Menomonee Falls, WI mid August to record some new music. We are very excited to release it, again, just roll the windows down and let it rip!
10. Any shoutouts?
CMG Guitars, Warp Core Pickups, Scattered Abroad Guitar Works, Morley Pedals, Spectraflex Cables, Soultone Cymbals, Xcel Drumsticks, From the Depths Entertainment, our moms (of course), and all our family and fans. We wouldn't be able to do what we love without the support of everyone!