Konipshun Phit (Alternative Metal) - Ohio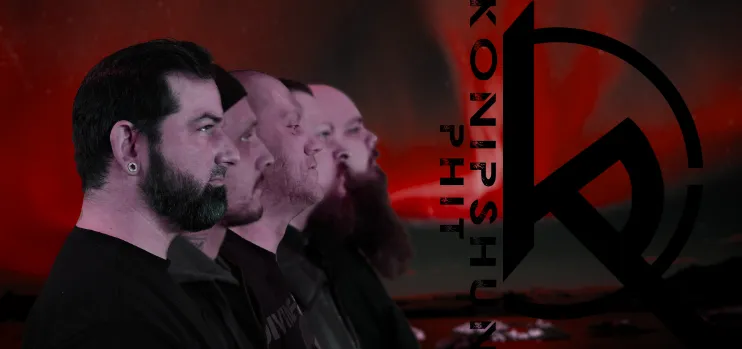 Konipshun Phit is an alternative metal band based in Cleveland, OH. The line up consists of Steve Watson on vocals, Mike Borsini on guitar/vocals, Brad Glicken on guitar, Billy Gibson on drums, and Matt Bey on bass guitar. Konipshun Phit has been hard at work writing and recording material for their highly anticipated new album, Black Horizon, expected to be released 2024.
Following a short tour on the east coast with metal giant Jinjer in the summer of 2018, Konipshun Phit has been making plans for regional and national touring. The pandemic hit everyone in the community very hard; but while the band misses playing out very much, the time cooped up in the lab yielded a slew of original material that they are very proud of. Konipshun Phit cannot wait to get back out on the road and tear up the stage again with new music.